Twitter Users Demonstrate "Tribe" Tendencies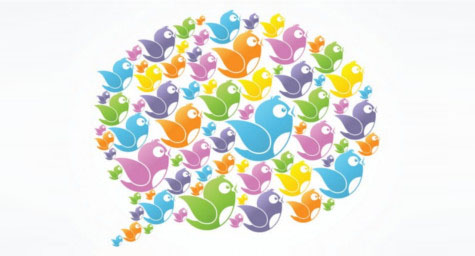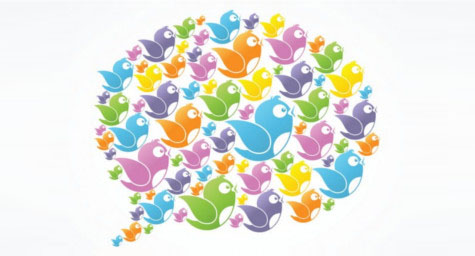 Social media's power to connect different people into like-minded communities similar to tribes was recently the focus of a study by researchers from Royal Holloway at the University of London and Princeton University. Their research revealed how social media sites like Twitter have sparked a tribal mentality among users who view these networks as a way to bond over ideas, activities, leaders, and one another. RedOrbit.com covered the highlights of this interesting study that positioned social media as a modern-day tribal society.
While the mere mention of tribes can evoke images of primitive group gatherings, a tribe is simply a collection of people connected by a concept or conviction. This definition is clearly illustrated by social media, where millions of people come together to become part of a larger community that share similar ideas.
Interestingly, other research into the role of social media as a tribe showed how members of these online communities usually developed a distinctive and unique language that bonded them together even more. Researchers found that examining the language used by a person could reveal which social media community or "tribe" they belonged to with extremely high accuracy. Their choice of words, phrases, and even particular misspellings quickly divulged the community they interacted with on Twitter, Facebook, or other social media sites.
Conducting this tribal social study began with researchers creating a map of online communities that outlined the specific careers, ethnicities, activities, and political views shared by each. The map was created by analyzing the particular patterns of different Twitter messages and conversations. After collecting this data, researchers used advanced algorithms to identify users who sent messages to other members of the same social community and place them into their specific communities on the map. Then, they were able to examine the language used by each community to detect similarities.
Based on the results, social communities definitely exhibit certain shared traits. These commonalities allow them to come together as a 'tribe' and experience a shared sense of social support and solidarity.
To leverage the power of Twitter to enhance your social media marketing strategy, contact MDG.
MDG, with offices in Boca Raton and New York, NY, is a full-service advertising agency and one of Florida's top creative ad agencies. MDG specializes in developing integrated marketing solutions, exceptional creative executions, and solid branding and media-buying strategies that give clients a competitive advantage. Our core capabilities include print advertising, branding, logo design, creative, digital marketing, creative media planning and buying, radio and TV advertising, Web design and development, email marketing, social media marketing, and SEO. For the latest on Twitter and social media marketing trends, contact MDG.
Read more at RedOrbit.com.