Two Exciting Exhibitions Debut This Week at the Boca Raton Museum of Art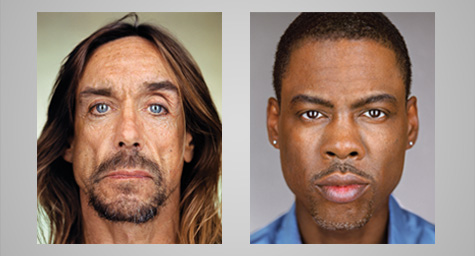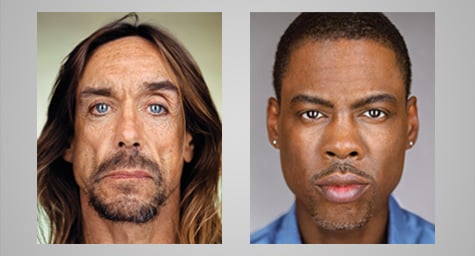 The new year brings two new exhibitions to the Boca Raton Museum of Art, which display the phenomenal power of photographs. From January 18 through March 18, 2012, discover the detail and depth of photographic images ranging from famous faces to shocking scenes.
In Martin Schoeller: Close Up, the camera gets up close and personal with Hollywood idols and powerful icons to capture their true expressions and reflections in a large-scale format. Actors, politicians, sports stars, comedians, socialites, politicians, and more put their real faces forward in a photographic display that addresses the concepts of fame, notoriety, personality, and presence. In this unique collection, Mr. Schoeller uses the same lighting from the same angle to achieve a consistency of expression for each of his subjects, revealing their essence below the surface and offering a glimpse of their real selves.
The subject shifts from natural faces to facing nature in Natura Morta: Photographs by Patrizia Zelano.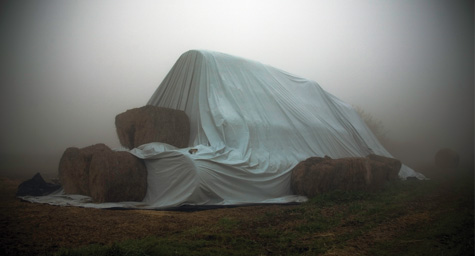 This intense exhibition features eighteen color photographs by one of Italy's most controversial photographers today. Three powerful portfolios are on display, filled with intriguing images that address the conflicts between man with nature, and humanity with society. This powerful presentation brims with symbolism and emotion while offering a unique perspective on the ways of the world.
MDG handles all advertising and interactive, collateral design, transit advertising and media buying for the Boca Raton Museum of Art, an enriching, non-profit cultural institution in Boca Raton, Florida. We are proud of our long-term relationship with the Boca Raton Museum of Art and encourage all to experience these compelling exhibitions from January 18 through March 18, 2012 at the Boca Raton Museum of Art in Mizner Park. For more information, visit www.bocamuseum.org.

MDG, a full-service Florida advertising agency with offices in Boca Raton and New York, NY, specializes in developing targeted Internet marketing solutions, exceptional creative executions and solid branding and media buying strategies that give clients a competitive advantage. Our core capabilities include print advertising, branding, logo design, creative, digital marketing, media planning and buying, TV and radio advertising, customer relationship management, loyalty programs, public relations, Web design and development, email marketing, social media marketing and SEO. View MDG's creative marketing portfolio.