U.S. Open Matches Up with IBM and Snapchat to Serve Mobile Crowds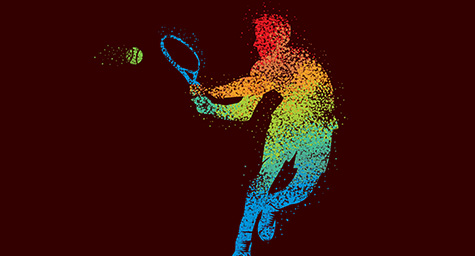 The U.S. Open scores with mobile audiences, which is why the U.S. Tennis Association (USTA) is playing to their needs by engaging them with real-time data, Snapchat videos, and location-centric push notifications throughout the two-week tournament. The U.S. Open's mobile apps are being served by IBM's analytics and data technology to bring more real-time analytics to the mobile masses. The Wall Street Journal reported how this winning mobile strategy should play to everyone's advantage.
Netting the High-Tech Tennis Audience
The digital design and backend technology for the mobile apps is supplied by the IBM Interactive Experience, an ad consulting technology arm of IBM. Their advanced analytics tools can detect the high points of a match and relay real-time analytics to keep tennis fans engaged and enlightened.
"For two weeks, our website and mobile apps generate about 50 times their normal traffic," said Nicole Jeter West, managing director of ticketing and digital strategy for the tournament. "So it is really important that we have an infrastructure in place to accommodate that."
In addition to keeping fans informed, the technology should also keep them entertained. The USTA encouraged the tournament's opening-night audiences to create and share videos of their tournament experience via Snapchat. Then, the best clips were compiled into a Live Story for all Snapchat users to view. With 10 million unique viewers for this video, another Snapchat sponsored by Chase has been set for the women's final on September 12.
Hitting on Mobile
The USTA and IBM took their first shot at mobile last year by setting 20 mobile beacons around the grounds of the New York venue. These powered the push notifications they sent to attendants' mobile devices.
For this year's tournament, there are twice as many beacons throughout the venue that send guest greetings, tournament information, and select marketing messages directly to fans' mobile devices as they approach the beacons.
IBM's involvement in the event should serve as powerful advertising for the company's data capabilities, cloud computing, and enterprise prowess. In addition, it should rally the interest of potential clients, other sports leagues, and various industries about incorporating IBM's mobile data and analytics into their mobile marketing strategies.
Clearly, playing to audiences who love both tennis and mobile should score a strong return.
Discover strategies for mobile marketing. Contact MDG.
MDG, a full-service advertising agency with offices in Boca Raton and New York, NY, is one of Florida's top branding firms. MDG's core capabilities include print advertising, direct mail marketing, branding, logo design, creative, digital marketing, media planning and buying, radio and TV advertising, website design and development, online video advertising, mobile marketing, email marketing, content marketing, social media marketing, and SEO. To learn about the latest trends in advertising and branding, contact MDG.