Understand Today's Wealth of U.S. Luxury Buyers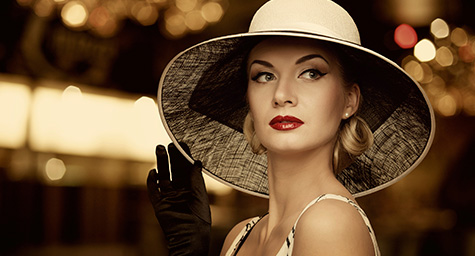 Luxury buyers are in a class all their own. But in today's U.S. retail market, luxury shoppers are hard to define. Some may be dripping in diamonds and chauffeured around in fancy cars, but that's the exception and not the norm. There are now many different classes of luxury shoppers and brands can't afford not to include each audience in their luxury marketing strategies. Luckily, a new Nielsen study examined what luxury means today and discovered the five consumer segments that shop for luxury goods. All five groups value luxury, but only three purchase high-end products on a regular basis, while two aspire to buy these goods but make few luxury purchases. To help luxury marketing experts ensure that they engage both luxury and aspirational buyers, Nielsen.com shared study highlights for a closer look at luxury.
The Luxury Market is Rich with Opportunity
The U.S. is the leader in luxury retail spending. Research shows that Americans spent $73.3 billion on luxury goods in 2014, which was more than consumers spent in China, Japan, Italy, and France combined.
The U.S. luxury goods market may already do an abundance of business, but there is a wealth of opportunity to reach untapped markets. According to the report, there are more aspirational shoppers than luxury buyers today. One-third of U.S. households buy luxury goods, but 41% aspire to make these purchases. While aspirational audiences may buy fewer luxury items, they are still worth engaging because their desire leads to purchase.
Lavish Attention on Aspirational Shoppers
For luxury brands seeking growth and volume, the aspirational market is essential. Aspirational buyers of all ages value luxury goods, yet they have long been overlooked as luxury consumers.
To engage these buyers, luxury marketers should offer lower-priced luxury products that offer a brand's prestige, as well as partner with mass merchandisers to feature these lower-priced lines. These efforts can give aspirational buyers access to these goods and a sense of indulgence that will increase their brand loyalty.
Qualities of Young Aspirational Buyers
Under the age of 55.
Tend to have mid-sized families.
Open to paying more for upscale goods that correspond to their image of luxury.
Influenced by celebrity endorsements.
Marks of Older Aspirational Buyers
Over age 55.
Often mid-sized rural couples.
Desire a higher social status.
View brand name as a sign of quality.
Tend to be cost-conscious.
Don't Disregard True Luxury Buyers
While aspirational audiences are important for brand growth, it is vital not to overlook the true luxury customer. To ensure that a brand is engaging all of these luxury segments, marketers must create a solid consumer engagement strategy that's targeted to the values and tastes of each of these market segments. This is the only way to help the retail luxury market prosper.
Discover an abundance of luxury marketing insight. Contact MDG today at 561-338-7797 or visit www.mdgsolutions.com.
MDG, a full-service Florida advertising agency, with offices in Boca Raton and New York, NY, specializes in developing targeted Internet marketing solutions, exceptional creative executions and solid branding and media buying strategies that give clients a competitive advantage. Our core capabilities include branding, logo design, creative, digital marketing, print advertising, media planning and buying, TV and radio, public relations, Web design and development, email marketing, social media marketing and SEO.