Understand Your Customers with Colored Pencils and Cartoons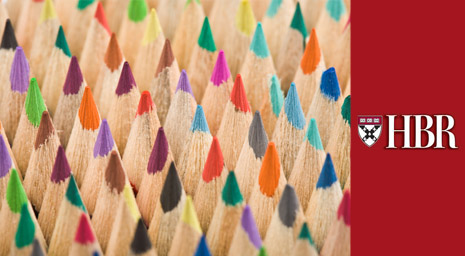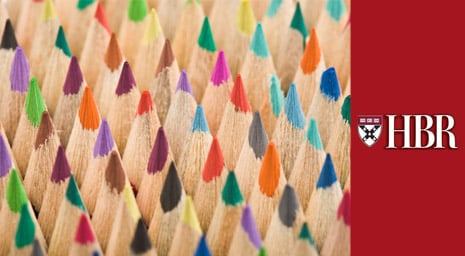 Harvard Business Review regularly highlights the major issues facing companies today through its interactive resource, The HBR Insight Center. The following insight comes from a recent installment of their series on how the rising obsession with customer service excellence is encouraging managers to turn their companies into customer-focused organizations. In this post, the focus is on how company executives can gain a greater understanding of their customers by using "psychological drawings" to elicit direct feedback. These sketches can provide executives with valuable insight into the minds and motivations of consumers and help spawn new thinking about marketing strategy.
Many executives are surprised to hear that the most effective targeting tools are often colored pencils, crayons and pads of paper. These provide the means to unlocking consumers' true feelings and expectations about the particular brands they choose to purchase.
The process works by asking the same questions found in most focus groups, but having respondents draw pictures to represent their answers. For example, a consumer may be asked to draw a picture of the brand, but rather than sketching the literal product, to take it a step further and imagine that the brand has come to life and can speak and act. Rather than censor their statements or give a safe answer to avoid defending themselves, consumers now have the freedom and creativity to give their honest opinions in a visual form. The resulting pictures are usually very surprising and much more telling than words could ever be.
These psychological drawings tap into the raw emotional sentiments of consumers and often give companies a wake-up call as to how their brand is actually perceived. The drawings can be powerful and personal, sometimes brimming with subliminal positive or negative feelings, or full of honest sentiments that consumers aren't comfortable expressing through traditional research techniques.
To conduct this type of research, it's important to first limit participants to those who are extremely involved, influential and profitable to the brand. These elite consumers will be the most informed and insightful about your core customers' needs. Having a strong group will provide the most valuable findings, as well as help defend the results to doubting executives. Secondly, all departments must participate, from marketing to manufacturing to sales, to ensure that the results resonate with the entire company and the appropriate strategic changes can be made across the board.
While some may dismiss this approach as juvenile, psychological drawings have proven effective in various situations for companies of every size and scope. They have helped brands finally understand long-standing issues and overcome major challenges that were stifling their success.
The reason for their effectiveness is simple. They offer an unfiltered glimpse into the customer's perceptions and expectations, revealing honest solutions that the company can draw upon.
If you're interested in discovering how creative assessment tools can improve your business, contact MDG.
MDG, a full-service Florida advertising agency with offices in Boca Raton and New York, NY, specializes in developing targeted Internet marketing solutions, exceptional creative executions and solid branding and media buying strategies that give clients a competitive advantage. Our core capabilities include print advertising, branding, logo design, creative, digital marketing, media planning and buying, TV and radio advertising, customer relationship management, inbound marketing programs, public relations, Web design and development, email marketing, social media marketing and SEO. View MDG's creative marketing portfolio.