Understanding Social Spend vs. Advertising Spend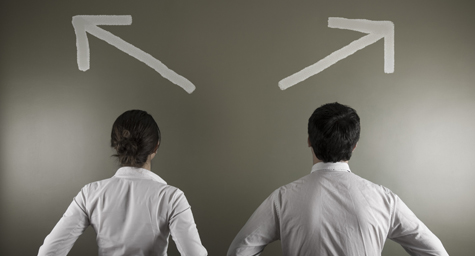 Marketers keep buzzing about "social spend," but few understand what this marketing term really means or how it differs from the phrase "advertising spend." Today, most of the articles on social spend concentrate on ad buys, but social spend is not the same as advertising spend. As a result, the two terms keep getting mixed up, leading to lots of confusion. The Huffingtonpost.com explained what the terms really mean in marketing.
Earn More from Social Spend with a New View of Advertising
The term "social spend" is often a difficult concept for marketers to grasp because they are wired to view social media from only an advertising perspective. In reality, social spend is a company's investment in a social marketing team and its dedication to training staff to be active on social media.
A socially engaging team is able to leverage consumer interest at a moment's notice, develop strong consumer relationships, and build consumer loyalty. With social spend, the focus is on the quality of social engagement, rather than the quantity of ads placed on social platforms. It's the quantity of ads that's considered the advertising spend.
Spending on Ad Placement vs. Spending Time on Relationships
Essentially, any discussion of purchasing ads on social media should be called advertising spend, while any brand engagement on social media should be referred to as social spend. The difference comes down to return on investment vs. relationships from engagement. Advertising spend is about ad planning and placement, while social spend focuses on the efforts made toward engagement.
Keep up with the latest trends in advertising. Contact MDG.
MDG, a full-service advertising agency with offices in Boca Raton and New York, NY, is one of Florida's top branding firms. MDG's capabilities include print advertising, direct mail marketing, branding, logo design, creative, media buying and planning, radio and TV advertising, outdoor, newspaper, digital marketing, website design and development, online video advertising, infographic development, email marketing, video marketing, mobile marketing, content marketing, social media marketing, paid search marketing, and SEO. To learn about the latest trends in advertising and branding, contact MDG.