Understanding The Anatomy Of A Link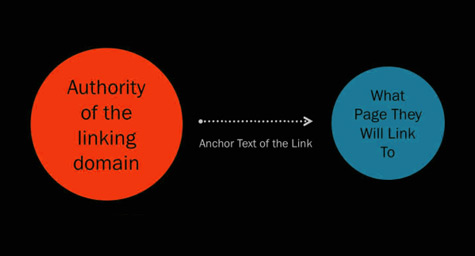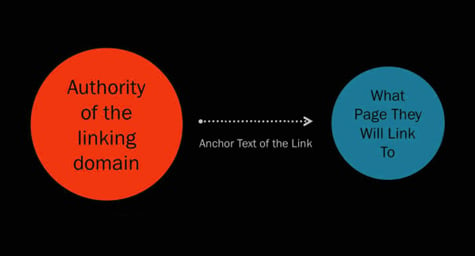 Link building is an essential part of digital marketing, yet many inbound marketers lack a solid of understanding of the basics or remain uncertain about how to put link-building strategies into action. To meet these marketing needs, Hubspot.com recently offered an in-depth look at links to provide three key factors for targeted link building.
1. Analyze Your Anchor Text – As the text used to denote your link, anchor text is used by most major search engines to decipher the relevant keywords on a page. Use the search term that you want to rank for as your anchor text, and then include that text in as many links as possible.
2. Know The Authority of Your Linking Domains – In SEO, your number of inbound links directly relates to the authority you get from search engines. Greater authority means you'll have a better chance of ranking for specific keywords. Since domains that have many of their own inbound links grant you a higher level of authority, strive to get more links from these higher-authority domains in order to maximize the value of your links.
3. Think About Which Web Pages are Getting Links – In addition to improving your rank for a certain keyword, one of the goals of targeted link building is to increase your rank for a specific page on your website. You can achieve this by determining your highest-ranking Web pages and generating more links to that page. This can increase the links to your Web page and ultimately lead to a higher position in search engines.
With these simple digital marketing tactics, you can improve your targeted link building and leverage your links to their fullest potential.
If you're interested in leveraging the power of search marketing for your brand, contact MDG today at 561-338-7797.
MDG, a full-service Florida advertising agency with offices in Boca Raton and New York, NY, specializes in developing targeted Internet marketing solutions, exceptional creative executions and solid branding and media buying strategies that give clients a competitive advantage. Our core capabilities include print advertising, branding, logo design, creative, digital marketing, media planning and buying, TV and radio advertising, customer relationship management, inbound marketing programs, public relations, Web design and development, email marketing, social media marketing and SEO. View MDG's creative marketing portfolio.