Unified Univision Campaign Translates the Power and Profitability of the Hispanic Market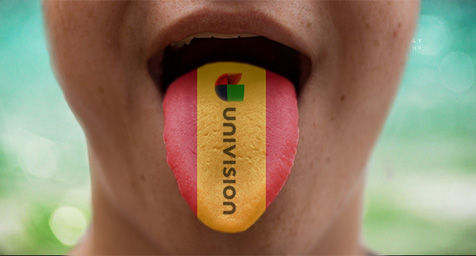 The gigantic growth of the U.S. Hispanic market has made these consumers a focus of forward-thinking brands in every industry. Spanish-language television network Univision has long known the spending strength of Spanish-speaking audiences and has seen numerous brands serve this segment with great success. Surprisingly, many marketers still haven't made the Hispanic market a top priority, or even a target, and have been losing out on lucrative rewards. So in an effort to dismiss the myths and show the profound potential of investing in Spanish-language advertising, Univision has launched a $1 million trade and digital media campaign called "Return on Influence." The campaign calls attention to the stellar sales and success earned by Nissan, Post Foods' Honey Bunches of Oats, and Subway from simply developing strategies that spoke to Spanish-speaking consumers. AdAge.com posted the details on Univision's vision to unite strong brands as models and motivation for more Hispanic advertising.
Univision prepared for the advertising campaign by researching the reasons why other marketers hadn't yet made the U.S. Hispanic market a must. The research revealed that these marketers simply didn't understand the Hispanic market, or didn't grasp the effectiveness of advertising in Spanish or on Univision.
Despite this lack of understanding, sales transcend any language barrier. Hispanics purchased 30% of Nissan Sentras in 2013. Honey Bunches of Oats attributed 100% of its growth to Latino consumers. Subway saw a 40% increase in Hispanic traffic between 2009 and 2013, compared to the mere 7% growth from non-Hispanic traffic. These sales statistics were so strong that Univision featured them directly in the campaign ads.
These ads use creative wordplay to translate the significant sales potential of Hispanic consumers, for instance, mentioning how Univision's Spanish-speaking audiences put Nissan "in the driver's seat."
The campaign also covers a spectrum of social media platforms with promoted tweets, sponsored LinkedIn content, and a Buzzfeed promotion about things that are better in Spanish.
To give the media a taste of Spanish culture, a food truck visited media agencies earlier this month and gave out Latino food to anyone who ordered in Spanish.
This unified brand campaign is the latest of Univision's many efforts to target marketers who hadn't been targeting Spanish-speaking audiences on Univision.  Last year, the company converted 96 brands into Hispanic-audience advertisers, including Red Lobster and the Samsung Galaxy S4 smartphone.
Interestingly, Univision did not offer Nissan, Subway, or Honey Bunches of Oats any special incentives to join the campaign. These big brands have been very vocal about the value of the Hispanic market to their overall success. They've taken pride in their Hispanic involvement and want to take credit for their leadership. Now Univision hopes that other brands will take home the message that Spanish-speaking advertising on Univision can translate to sales and success.
Discover what's new in the world of marketing. Contact MDG today at 561-338-7797 or visit www.mdgsolutions.com.
MDG, a full-service Florida advertising agency, with offices in Boca Raton and New York, NY, specializes in developing targeted Internet marketing solutions, exceptional creative executions and solid branding and media buying strategies that give clients a competitive advantage. Our core capabilities include branding, logo design, creative, digital marketing, print advertising, media planning and buying, TV and radio, public relations, Web design and development, email marketing, social media marketing and SEO. To learn more about MDG visit www.mdgsolutions.com.