Update On The Outcome Of Coca-Cola's "24-Hour Session"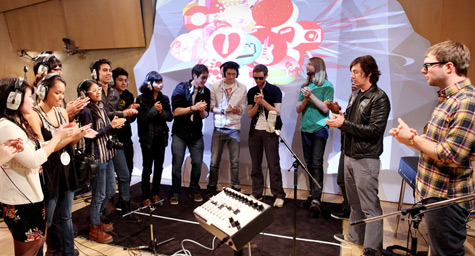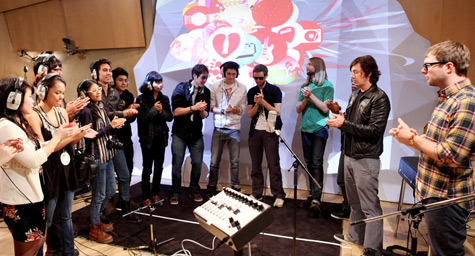 On March 22, Coca-Cola hosted a live music event called "24-Hour Session," featuring Maroon 5 and ten up-and-coming musicians in a day-long music session that was streamed live online. Viewers were encouraged to interact with the bands by tweeting suggestions, comments, and pictures, as well as voting on the band's musical ideas. MediaPost.com reports on whether the event struck a chord with its teen target market.
The event was part of "Coca-Cola Music," an initiative to give teens an inside glimpse of the music-creation process. The session was heavily promoted on Coca-Cola's Facebook page with its more than 26 million "likes," along with their Twitter page with its 277,000 followers.
While viewers tried to engage with the bands throughout the day-long session, Maroon 5 hardly paid attention to the incoming tweets and requests. Nexus Interactive Arts even developed a movement-based projection screen that projected fan feedback onto a studio wall, but the comments went largely unnoticed by the bands. The positive result of the event was the song, "Anybody Out There," which is available for free download on the Coca-Cola website.
MDG, a full-service Florida advertising agency with offices in Boca Raton and New York, NY, specializes in developing targeted Internet marketing solutions, exceptional creative executions and solid branding and media buying strategies that give clients a competitive advantage.Our core capabilities include print advertising, branding, logo design, creative, digital marketing, media planning and buying, TV and radio advertising, customer relationship management, loyalty programs, public relations, Web design and development, email marketing, social media marketing and SEO. View MDG's creative marketing portfolio.