Urgent Care Marketing: 4 Strategies for Staying Ahead of the Competition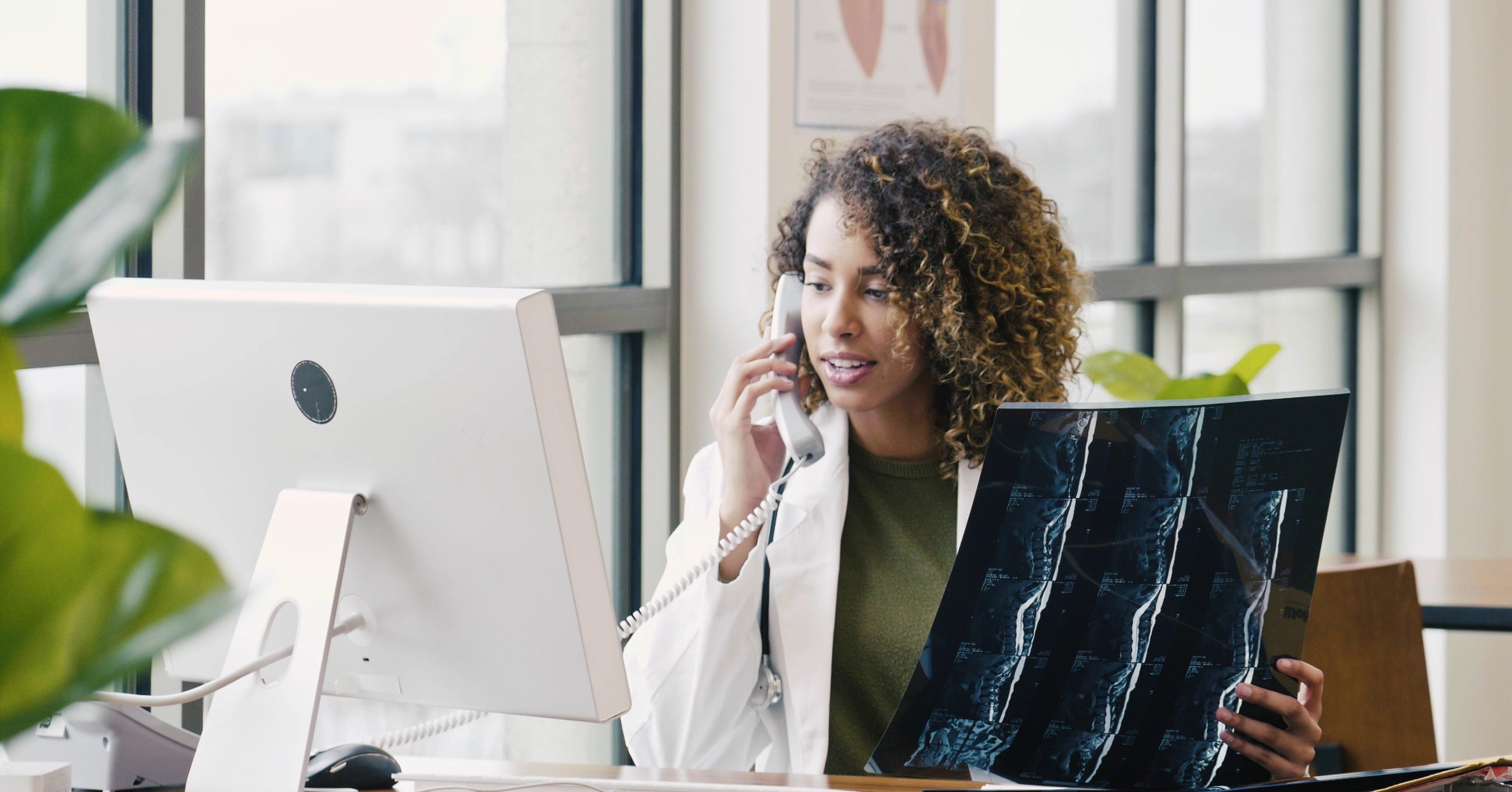 The urgent care industry tends to be fiercely competitive, with rivals relentlessly vying for business while constantly worrying about new entrants into the market. To survive and thrive in this environment requires savvy strategies that not only keep pace with shifts, but also anticipate them.
Being forward-thinking with your service offerings and marketing approaches is especially important today, as the COVID-19 pandemic affects everything from how consumers seek care to the ways in which centers operate.
So, how can you stay ahead of the competition in these extraordinary times?
In working with our multi-location urgent care center clients over the years, we've found that there are some key approaches that consistently help businesses connect with consumers and drive results. Specifically, the following four strategies can set you up for success, both today and well into the future:
1. Use technology to reduce friction at every step of the journey
For years now, consumers have been embracing products and services that use technology to reduce friction, such as those that make it possible with just a few clicks or swipes to arrange a ride (Uber), have food delivered (DoorDash), or even get a date (Tinder).
The benefits of less friction for consumers—reduced hassle, steps, and time—can be achieved in healthcare, and businesses that strive for them can gain an important competitive advantage.
How can urgent care centers use technology to reduce friction? Some areas of opportunity include:
Wait times: When evaluating one center versus another, patients often consider wait times. Technology can help in a number of ways, including to present information (e.g., web, app, and text updates about current wait times/when a time is nearing) and to make the process easier (e.g., web, app, and text offerings that enable patients to reserve spots online).
Platform integrations: Consumers often turn to technology platforms such as map apps to find and research the nearest urgent care centers. By integrating into these organically (with updated listings) and via paid media (through targeted ads), you can both build awareness of your locations and make life easier for potential patients.
A key thing to note is that there are opportunities to reduce friction throughout the customer journey. Closely examine every step along the way—from discovery through the care experience, payment process, and follow-up—to find ways to utilize technology to make life easier for consumers.
2. Adapt to evolving preferences and communicate changes
Even before COVID-19 hit, technology was impacting patients' behaviors and the way that urgent care centers provided services.
However, the pace of some of those shifts has dramatically accelerated because of the pandemic. Case in point: telemedicine. Whereas in the past this option was offered sparingly or not at all by many centers, it's rapidly become essential. In fact, a recent survey found that 80% of urgent care centers are now offering telemedicine services to patients.
That's probably not a short-term change. Telemedicine appointments are often much easier for patients compared with in-person visits since they require no travel and less wait time, so it's very likely that once consumers become familiar with the approach they'll expect it to be part of the new normal.
In order to remain competitive, it's important to pay close attention to these evolving preferences and adapt quickly. But that's not enough on its own: it's also essential to communicate these changes to your audiences. After all, if you don't have a comprehensive marketing plan to get the word out to consumers, all of that hard work you put into developing new offerings is wasted.
3. Continually assess and manage your online reputation and business listings
With so much else going on, it can be tempting to skimp on the continual assessment and management of your online reputation and business listings. However, doing so is a huge mistake.
Why? Because when researching, the first place most consumers head is the Internet, and your urgent care center is going to appear side-by-side with your local competitors. Given that, it's highly likely that the location with the right combination of a high rating, many good reviews, and few negative reviews will win out.
And keep in mind that reputation management isn't just about one action or one site. To ensure that you're appearing widely and in the best possible light, it's key to have a broad strategy that encompasses many tactics and many platforms. That means you should focus on taking steps like:
Checking regularly to make sure your Google My Business location information is correct and optimizing for "local three-pack" searches (the first three local businesses that appear under the map on a Google search results page when someone queries something like "urgent care near me").
Establishing a strong presence on review-focused platforms and Yelp, as well as social platforms like Facebook, and then continually checking each to assess sentiment and address any issues patients may have brought up.
Also, it's important to remember that effective reputation management is about being proactive, not just reactive. So if you truly want to differentiate yourself from your competitors, you'll need a comprehensive strategy that encourages happy customers to leave reviews, and that also quickly addresses negative experiences patients may have had (ideally before they leave the location).
4. Monitor your competition closely and market strategically
If you want to stay ahead of your rivals, you need to have a very strong understanding of what they're doing.
This means constantly examining their service offerings as well as their marketing approaches. For the latter, it's key to look both broad and deep—delve into which channels they're using to reach audiences (search, social media, TV, OOH, radio, etc.), as well as the specific tactics being utilized (Which keywords are they optimizing for? Are they favoring certain social formats? How are they geo-targeting advertising?).
Of course, it's not enough to have competitive intelligence, you also must do something with it. That means developing a strategic marketing plan that takes into account your relative strengths and weaknesses and which sets you up to gain an advantage over your rivals.
A key thing to remember when developing your strategy is that the competitive landscape may shift and new entrants might come into the market. This is important to account for because new urgent care centers typically spend twice as much on marketing compared with existing centers, so keeping up will likely require additional investment on your part.
Ultimately, success will be driven not by a few one-off initiatives but by an ongoing process of evaluating, strategizing, and executing. By continually seeking out ways to use technology to reduce friction, adapting your offerings to evolving preferences, assessing and managing your online reputation and business listings, and monitoring your rivals closely, you can stay top-of-mind with consumers and ahead of the competition.
Make sure your urgent care centers stay ahead of the competition. Contact MDG today at 561-338-7797 or visit www.mdgsolutions.com.
MDG, a full-service advertising agency with offices in Boca Raton and Brooklyn, NY, is one of Florida's top multi-location marketing firms specializing in urgent care marketing. MDG's capabilities include branding, logo design, creative, print advertising, direct mail marketing, media buying and planning, radio and TV advertising, outdoor, newspaper, digital marketing, website design and development, online video advertising, infographic development, email marketing, video marketing, mobile marketing, content marketing, social media marketing, paid search marketing, and SEO. To learn about the latest trends in advertising and branding, contact MDG today at 561-338-7797 or visit www.mdgsolutions.com.