Use Location-Based Marketing to Enhance the In-Store Customer Experience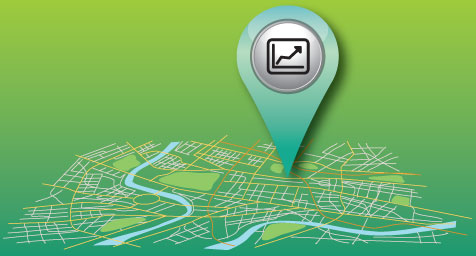 In 1971, the British rock band, The Who, released a song titled "Going Mobile." How prophetic, considering that 40 years later the consumer truly has gone mobile–and the marketing opportunities have followed them. The Mobile Retail Blog recently offered suggestions on the best ways to engage these on-the-go consumers.
First, let's look at what consumers want from your marketing efforts. In a nutshell, they want value and relevance. The more a branding message is personalized to what a consumer values or finds relevant, the more they will be interested and, most important, more likely to continually engage with your brand.
Today's technology can provide current location and past purchase history. Through tools like geo-fencing, you not only know where your customers are, but by tracking their past purchases, you'll know where their tastes lie as well.
At the point of transaction, valuable data is generated that can help you more effectively communicate with your customers. Why not thank them by offering something of value, further cementing the relationship. Look for ways to personalize their experience and make them feel special.
Social networking and gaming are other potential opportunities. You can engage your customers with concepts that are fun and rewarding or offer incentives through networking and contests. For example, promise incentives to customers who post photos of your products on Facebook.
Even once the transaction is complete, the engagement doesn't have to end. Keep your customers engaged after the sale through interaction on social media. "Generating loyalty is not an expression of a destination, but of a journey," says Andy Steur, CEO of Punchcard, a loyalty rewards program for shoppers.
In summary, you can use the analytical data at your disposal to be more relevant to your customers by delivering personalized communications that resonate with who they are and what they purchase. Your location-based marketing can bring more value and relevance to your customers, offering them a more personalized shopping experience that benefits them—and your bottom line.
Leverage the benefits of location-based marketing. Contact MDG today at 561-338-7797 or visit www.mdgsolutions.com.
MDG, a full-service advertising agency with offices in Boca Raton and New York, NY, is one of Florida's top branding firms. MDG's core capabilities include print advertising, direct mail marketing, branding, logo design, creative, digital marketing, media planning and buying, radio and TV advertising, Web design and development, online video advertising, email marketing, content marketing, social media marketing, and SEO. To learn about the latest trends in advertising and branding, contact MDG today at 561-338-7797 or visit www.mdgsolutions.com.