Use Social Media To Improve Email Marketing Campaigns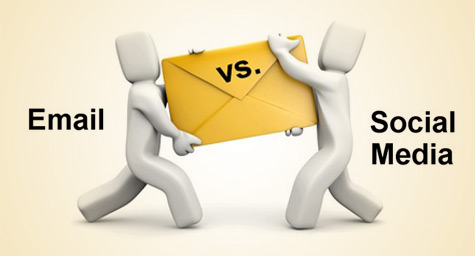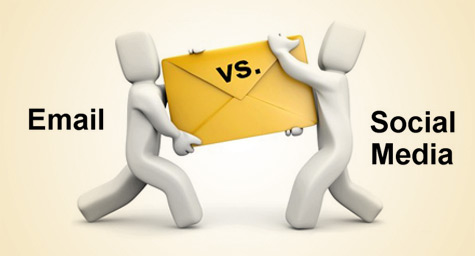 The rise of social media has digital marketers wondering whether this online phenomenon will completely eclipse email marketing. The answer is that the two work well together, with social media acting as a vehicle that can enhance overall marketing results. MarketingProfs.com explained the best ways to integrate social media into email campaigns to connect and click with consumers.
While email marketing is designed to send content out, social media is meant to draw consumers in by sparking conversations and initiating interaction. The way to integrate these two diverse approaches is to develop email content that is more conversational, engaging, and sharable. Prominently feature a social call to action in the email, such as becoming a Facebook fan for a special discount, or continuing the conversation on your Twitter page.
But before you can create the content for your email, you must pay attention to how your customers and targets interact on social media. Research the venues they visit, the topics they discuss, their catalysts for conversation, and the kinds of content they like to share. Integrate these elements into your email content and your readers will feel like you understand what they want and care about what they do. This creates instant engagement, as well as a connection that reflects well on your brand and makes your message more meaningful. It also increases the likelihood that your email will be shared with their like-minded friends.
By using social media sites as virtual focus groups, you can optimize your email content to be more in tune and on target with your customers. Their feedback can also help you create better subject lines and more appealing special offers. Your customers will also gain a greater appreciation for your company because you take the time to listen to them, which makes them take the time to click for you.
Read more about improving email campaigns with social media.
MDG, a full-service Florida advertising agency with offices in Boca Raton and New York, NY, specializes in developing targeted interactive marketing solutions, exceptional creative executions and solid branding and media buying strategies. Our core capabilities include print advertising, branding, logo design, creative, digital marketing, media planning and buying, TV and radio advertising, customer relationship management, loyalty programs, public relations, Web design and development, email marketing, social media marketing and SEO. View MDG's creative marketing portfolio.