Using Mobile Phones to Capture Customer Experiences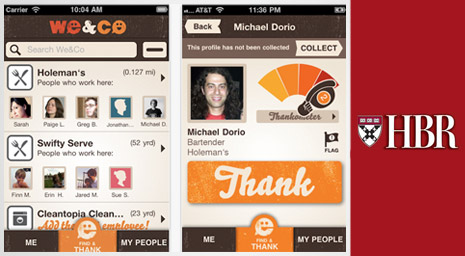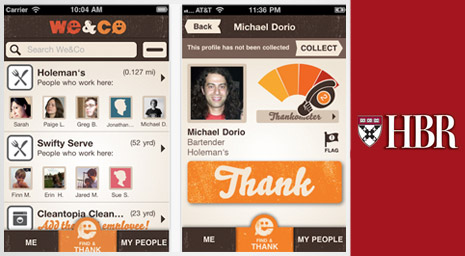 Harvard Business Review regularly focuses on the major issues facing companies today through its interactive resource, The HBR Insight Center. The following information stems from a recent installment of their series on how the rising obsession with customer service excellence is driving managers to turn their companies into customer-focused organizations. This post discusses how the increasing use of mobile phones in the purchasing process makes them extremely valuable gauges of consumer behaviors, reactions, and opinions. By tapping into the popularity and power of mobile communication, businesses can better understand their customers and improve both the retail experience and the effectiveness of their marketing.
Many major brands have already discovered the value of mobile communication in their ongoing quest to really know their customer. Global companies like Coca-Cola and Unilever have started to use a real-time experience tracking approach that recruits a consumer panel that will send a text message whenever they encounter the company or its competitors through mobile communication. Each text message simply states the touchpoint where the consumer has come into contact with the brand, as well as how the consumer feels in response to the touchpoint and their subsequent perceptions of the brand. To capture every reaction, the panel tracks both direct and indirect touchpoint experiences as long as there is some sort of consumer sentiment after the interaction.
By tracking all of the mobile experiences captured, a brand can assess the effectiveness of its touchpoints based on the consumer's emotional reaction and subsequent response. It can also determine its share of consumer touchpoints compared to its competitors.
For brands interested in incorporating these mobile methods into their marketing, it's important that the tracking be conducted in real-time. That's the most effective way to gauge the consumer's brand experience because it provides insight into their immediate and honest reactions. This allows brands to see the real emotional impact of the consumer experience and provides a deeper understanding of the brand's effect on consumers. By tracking these experiences over a period of time, brands can realize how these initial touchpoint experiences ultimately affect the overall purchasing process.
While each of these touchpoints is usually under a brand's control, it's also essential to track consumer experiences that are beyond such control. These include the casual conversations and word-of-mouth comments that are completely unprompted by brand touchpoints. This is another way that real-time experience tracking can be used to gauge consumer sentiment, but this time by seeking out mobile communication where the consumer simply references the company or its competition completely on their own.
The principle behind the entire process is that listening to customers is the best way to understand how they truly feel about and respond to a brand. Today, the proliferation of mobile communication makes this worthwhile task easier than ever.
To learn how mobile communication can help you improve your customer's brand experience, contact MDG.