Verizon's Plans for Faster Mobile Should Connect to Mobile Ad Advances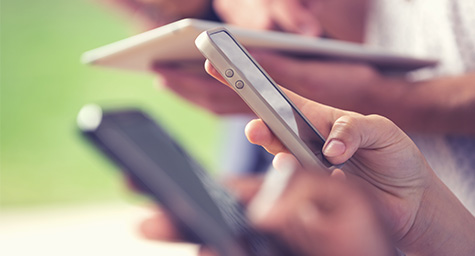 Mobile advertising has really clicked with marketers seeking to reach their target markets at any time and every place. Now, Verizon plans to roll out 5G technology should serve up faster mobile devices and new mobile ad opportunities. This move is calling on mobile marketers to leverage these ad advances. BusinessInsider.com shared how Verizon's mobile plans are a banner move for mobile marketing.
Going Full Speed Ahead on 5G Technology
Verizon announced its plans to proceed with testing 5G wireless technology this year and start rolling it out to mobile users in 2017. This would make the company the world's first carrier to advance into 5G technology. Experts agree that 5G will completely change the mobile industry.
Serving Up Superior Speed and Prolonged Power
5G will speed up and amp up mobile as we know it now. Experts say that 5G will be between 30 and 50 times faster than 4G. Plus, it will give mobile devices up to 10 times longer life by making them much more power efficient.
In addition to enhancing the mobile experience for users, this will also open up limitless possibilities in mobile marketing. 5G's profusion of power will let ads be more complex and compelling, as well as download much faster. Plus, users will be more likely and able to receive these mobile messages without fear of them draining their digital power.
"The future is going to bring more stuff that I can't really describe," said Roger Gurnani, Verizon's chief information officer. "We can't possibly envision the full range of disruptive products and services."
With Verizon advancing into 5G, mobile advertising will advance in new and novel directions.
Connect with the latest in mobile marketing. Contact MDG today at 561-338-7797 or visit www.mdgsolutions.com.
MDG, a full-service advertising agency with offices in Boca Raton and New York, NY, is one of Florida's top branding firms. MDG's capabilities include print advertising, direct mail marketing, branding, logo design, creative, digital marketing, media buying and planning, radio and TV advertising, website design and development, online video advertising, infographic development, email marketing, mobile marketing, inbound marketing, content marketing, social media marketing, paid search marketing, and SEO. To learn about the latest trends in advertising and branding, contact MDG today at 561-338-7797 or visit www.mdgsolutions.com.