Voyat's New Social CRM Tool Helps Hotels Customize the Customer Experience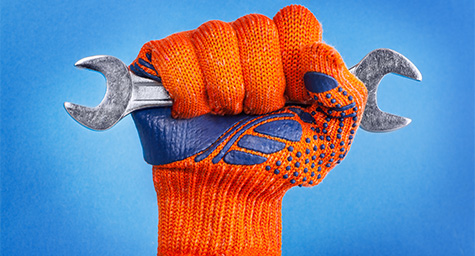 In an effort to make frequent travelers feel more familiar at their favorite hotels, Voyat has a launched a new social CRM tool to give hotels the key to customer behavior. The tool will help hotels personalize the guest experience and reward loyal guests. Hotels can use the social tool to tap into each guest's various online, on-site WiFi, and social media behaviors. Then, hotels can use the guest analytics and digital data collected to create customer profiles that allow them to reward regular guests and gain their long-term loyalty. TechCrunch.com reported on how Voyat is returning relationships back to the hotel experience.
The Voyat venture received $1.8 million in seed funding from investors connected to Google. This network was only natural since one of Voyat's co-founders, Benjamin Habbel, also has links to Google.
In fact, Mr. Habbel came up with this CRM concept after facing frustration as a frequent traveler. He was tired of being treating like a first-time guest at properties he had visited often. He wanted to be recognized as a regular guest and have his personal preferences known by the property. Believing that other frequent travelers shared this sentiment led to the development of the social media tool.
According to Mr. Habbel, this decline of guest familiarity can be largely attributed to the rise in online bookings. After all, 76% of bookings today are done through third parties. As a result, the digital has replaced the personal and redirected the customer relationship away from the hotel and toward these third-party booking engines.
Voyat's value lies in its potential to return relationships back to the hotel and help them leverage loyalty from this customer connection.
The launch consists of two principal products. The first is V-CRM, which will enable customers to set up personal profiles that can be connected to a hotel's existing loyalty program through the guest's social media network login such as Facebook, Twitter, LinkedIn, Google+ or email. This will allow the hotel to connect to the guest's social media profile and communicate with them directly through their social media accounts, as well as track any of the guest's social comments about the hotel.
The second product is V-Direct, which is linked to the hotel's reservations system to notify the front desk that a guest is a frequent visitor. This targeted system lets the hotel staff welcome the guest accordingly and reward them with discounts and other incentives based on the frequency of their visits and personal preferences. Its primary goal is to encourage regular customers to book directly with the hotel to receive these special benefits and bonuses.
From a guest perspective, Voyat can deliver a more personalized and rewarding hotel experience that leads to the comfort and confidence of a long-term relationship.
From a hotel's point-of-view, the value of Voyat appears in the way it provides deeper levels of both understanding and engagement with their core customers, along with how it drives guest loyalty and then leverages that loyalty into direct rebookings.
Stay current on what's happening in hotel marketing. Contact MDG.
MDG, a full-service advertising agency with offices in Boca Raton and New York, NY, is one of Florida's top hotel marketing companies and branding firms. MDG's core capabilities include advertising, branding, logo design, creative, infographic development, digital marketing, creative media planning and buying, radio and TV advertising, Web design and development, email marketing, content marketing, social media marketing, and SEO. To stay on top of the latest trends in hotel marketing and advertising, contact MDG.