VW Beetle Revs Up To Return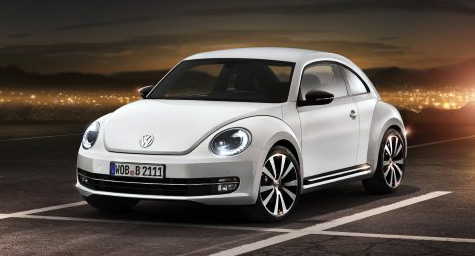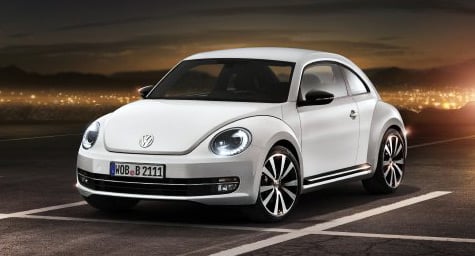 The New York Times reports that Volkswagen is introducing the 21st Century Beetle. Car lovers have been anxiously awaiting its arrival since its television debut in a popular commercial during the Super Bowl. The teaser ad showed a black beetle racing through a forest to the rock song "Black Betty." The commercial ended with the beetle transforming into the silhouette of the 2012 Beetle, which was concealed in the shadows. Now, the new car comes out of the shadows when the commercial returns with a new ending featuring the first look at the car.
The updated commercial is scheduled to air this week on MTV and other Viacom channels. It will also run on numerous channels and networks over the next few months until the 2012 Beetle goes on sale in the fall.
Beyond the commercial, MTV is participating in three introductory events held in the cities of Shanghai, Berlin and New York.  MTV is throwing a party in New York featuring a performance by the Black Eyed Peas.
"People are waiting for the car and the advertising," said Tim Ellis, vice president for marketing at Volkswagen of America. "It will be iconic, proud, daring and above all, fun," he added, focusing on the design and performance of the car.
The original Beetle was sold in the United States from 1949 to 1979. The car was then redesigned and referred to as the New Beetle. That version has been available in the country since 1998, and now the 2012 Beetle will take its place.
The ads in the United States for the original Beetle are widely acclaimed as some of the most successful advertising in the history of Madison Avenue. In 1998, the campaign introducing the New Beetle captured the laid-back attitude and whimsical tone of the original ads. Other than the recent teaser commercial and updated spot, the advertising for the twenty-first century Beetle is a mystery, but one that is fueling much buzz for the much-loved Beetle.
MDG, a full-service Florida advertising agency, with offices in Boca Raton and New York, NY, specializes in developing targeted Internet marketing solutions, exceptional creative executions and solid branding and media buying strategies that give clients a competitive advantage.Our core capabilities include print advertising, branding, logo design, creative, digital marketing, media planning and buying, TV and radio advertising, public relations, Web design and development, email marketing, social media marketing and SEO. View MDG's creative marketing portfolio.