Walmart Launches Local Television Advertising Attacks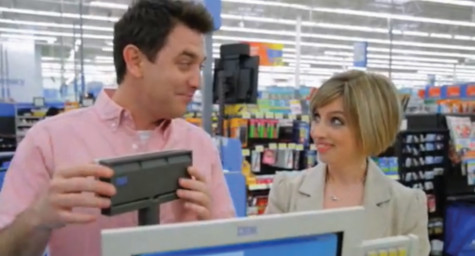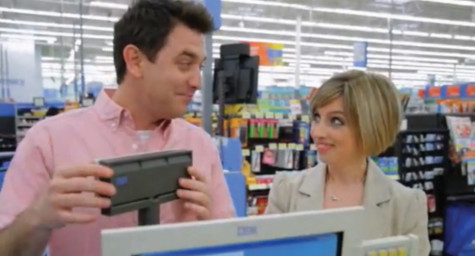 Walmart may be one of the nation's largest retailers, but now the company is targeting the local level with a new local television advertising campaign comprised of price-comparison ads against local retailers. This new campaign is scheduled to run in 60 markets and will result in a whopping 1,500 ads this year. This is more than twice the number of ads the company ran last year and represents a steady increase in Walmart's local television advertising since 2011. AdAge.com reported on how this local strategy is designed to incorporate the real-time marketing used in social media into their television advertising.
"We're still running a number of national ads and still feel that's playing an important role," said a Walmart representative. "But we also know grocery is a local business, and it's important to have that local voice out there."
To produce the enormous amount of ads, Walmart is relying on both in-house resources and outside agencies. The concept behind the local television campaign is based on comparing the receipts of consumers who shopped at a competitor to the amount of the same purchase at Walmart. So far, these price-comparison ads appear to be working with ads producing a 30 percent higher purchasing intent than the average industry ad.
Still, taking a price-comparison approach may be a risky move since it encourages in-depth analysis of whether their prices are really better. A recent Consumer Reports study on these price comparisons showed that this was not always the case. A similar Kantar Retail survey showed that Walmart's prices were generally between 4 percent and 14 percent lower than rival Target's, but the five percent savings given to Target RedCard holders would make Target's prices slightly lower. It has also sparked the wrath of competitors who have started complaining to state attorneys general, yet their protests have not initiated any formal investigations.
While these price-comparison ads are likely to entice some Walmart shoppers, research shows that they are not very helpful with the most price-focused ones. These extremely cost-conscious shoppers are more likely to shop at dollar stores and other discount retailers to get the best individual deals at each.
Despite such findings, Walmart believes that this price-comparison strategy will let them show off the savings available at their stores and help distinguish their locations above all local competitors.
To leverage the power of local television advertising, contact MDG.
MDG, a full-service advertising agency with offices in Boca Raton and New York, NY, is one of Florida's top creative ad agencies. Our 360° approach uses just the right mix of traditional and digital marketing to reach your advertising goals. While some industries may fare better in print or television advertising, and others online, we strive to create a balanced approach, where traditional and digital marketing efforts support each other and your message is tailored to the medium. To learn more about the latest trends local television advertising, contact MDG.
Read more at Adage.com.