Want a Sneak Peek At the Super Bowl Ads?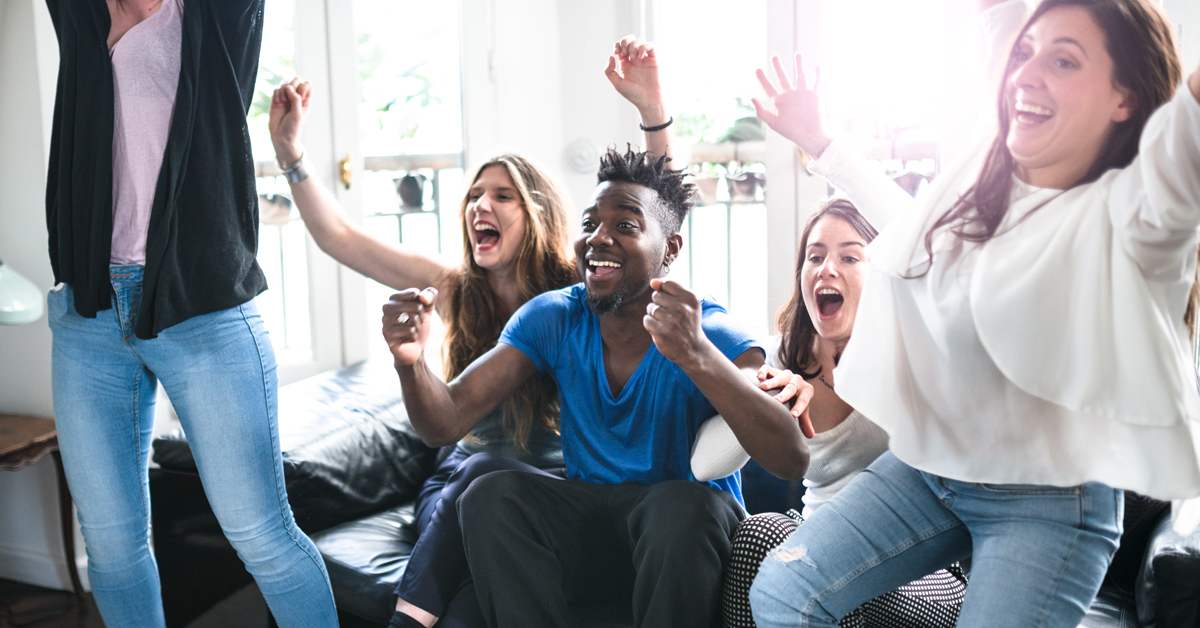 Each year, some of the best ads of the year are played between plays on the field in the Super Bowl. This year, expect to see some of the most outrageous ads of all this time since brands paid an average of more than $5 million for a short 30-second spot. To get you in the spirit of Super Bowl LI, airing this Sunday, US Magazine shared a preview of all of the big advertising action throughout the big game.
Avocados from Mexico
Following its ubiquitous appearance on practically every restaurant menu, the avocado will stay in the spotlight with this silly ad featuring comedian Jon Lovitz trying to hypnotize viewers into enjoying avocados any way and anywhere they want.
Bud Light
The beer brand celebrates the concept of the "bromance" in this ad about a pair of guys bonding over their love of Bud Light. The ad is being used to publicize the brand's new "Famous Among Friends" tagline.
Buffalo Wild Wings
In the restaurant chain's first ad in its Super Bowl advertising campaign, football legend and retired Green Bay Packers star, Brett Favre, returns to the action of the gridiron.
Febreze
The air freshener will provide viewers with a little refreshment as they refresh themselves and game-time odors during halftime, which is considered by many to be the perfect bathroom break.
Fiji Water
The Wonderful Company will use its 15 seconds of Super Bowl fame to promote what it calls "Nature's Gift" and entice viewers to keep reaching for the all-natural water brand.
Intel
The tech manufacturer is taking New England Patriots quarterback Tom Brady off the field and positioning him as the quarterback of its Super Bowl campaign. In the 30-second ad, Brady will be shown asking Intel's replay feature for a little backup as he gets dressed and ready for his day. Intel debuted the ad before the game's final teams were even decided.
Lexus
The luxury automaker is driving out a fun Super Bowl spot for its 2018 LC 500 performance coupe featuring freestyle dancer Lil Buck as he gets his groove on to Sia's "Move Your Body." Lil Buck is becoming a TV ad regular after appearing in Apple's recent spot for its Air Pods. If the narrator sounds familiar, that's because it's actress Minnie Driver.
Mercedes-Benz
This ad for the Mercedes-AMG GT Roadster stars Hollywood icon Peter Fonda as he discusses what ensues when a driver's car is annoyingly blocked in the parking lot of the bar. The 60-second spot was directed by the Oscar-winning Coen Brothers.
Mr. Clean
The Web can't stop watching the cleaning brand's seductive 30-second ad revealing the famous bald mascot enticing a woman with his household cleaning product. Audiences are also loving its tagline, "You gotta love a man who cleans."
Skittles
The candy brand's commercial shows how sweets can be the sweetest way to romance someone. In the ad, Skittles are used to grab the attention of a guy's love interest and they wind up appealing to the entire family. This timely Valentine's Day ad encourages viewers to "Romance the Rainbow" with Skittles.
Snickers
The Mars candy company already released a sneak peek of its first Super Bowl spot in more than 35 years. It gave viewers a taste of its actual Super Bowl ad starring Adam Driver.
Squarespace
This 77-second spot stars Oscar-winning actor John Malkovich battling for his domain name. The ad cleverly recalls one of the star's famous films, Being John Malkovich.
TurboTax
It's almost tax time, so the tax software producer is trying to make the tedious process into more of a fairy tale. This commercial features the well-known story book character, Humpty Dumpty, as he works on his taxes while sitting on the notorious wall.
Wix.com
This game-day ad brings the action from the field onto the screen. It shows action stars Jason Statham and Gal Gadot fighting off a bunch of bad guys as Chef Felix quickly creates his website while simply sitting in his kitchen.
Yellow Tail
This ad for the Australian wine offers viewers a little refreshment as model Ellie Gonsalves shares her sexy bikini body with the world.
See what's emerging in TV advertising. Contact MDG.
MDG, a full-service advertising agency with offices in Boca Raton and New York, NY, is one of Florida's top branding firms. MDG's capabilities include print advertising, direct mail marketing, branding, logo design, creative, media buying and planning, radio and TV advertising, outdoor, newspaper, digital marketing, website design and development, online video advertising, infographic development, email marketing, video marketing, mobile marketing, content marketing, social media marketing, paid search marketing, and SEO. To learn about the latest trends in advertising and branding, contact MDG.