Washington State to Launch Voter Registration on Facebook [Social Media]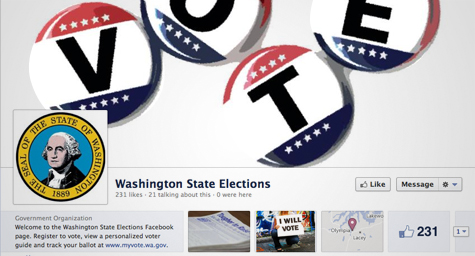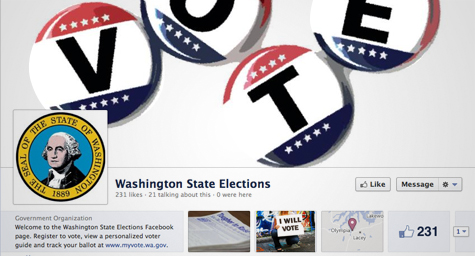 Social media is making a political statement as the state of Washington plans to launch voter registration on its official Facebook page. Washington is one of more than 12 states that's offered online registration for years, yet the state will be the first to use social media as a way to directly register to vote. USAToday.com reported on how the state is making social media a part of its political agenda.
The new voter registration application was developed through the collaborative effort of Facebook, Microsoft, and Washington state. Residents don't need to worry about privacy issues involved with providing such personal information online since Facebook is only serving as an overlay to the state's database. Facebook will have no access to this database and will not have permission to collect any voter information other than their names and dates of birth.
"In this age of social media and more people going online for services, this is a natural way to introduce people to online registration and leverage the power of friends on Facebook to get more people registered," said Shane Hamlin, co-director of elections.
To learn more about incorporating Facebook into your social media marketing strategy, contact MDG today at 561-338-7797 or visit www.mdgsolutions.com.
MDG, a full-service Florida advertising firm with offices in Boca Raton and New York, NY, specializes in developing targeted Internet marketing solutions, exceptional creative executions and solid branding and media buying strategies that give clients a competitive advantage. Our core capabilities include branding, logo design, creative, digital marketing, print advertising, media planning and buying, TV and radio, public relations, Web design and development, email marketing, social media marketing and SEO.
Read more at USAToday.