Watch Where the Digital Video Audience Is Headed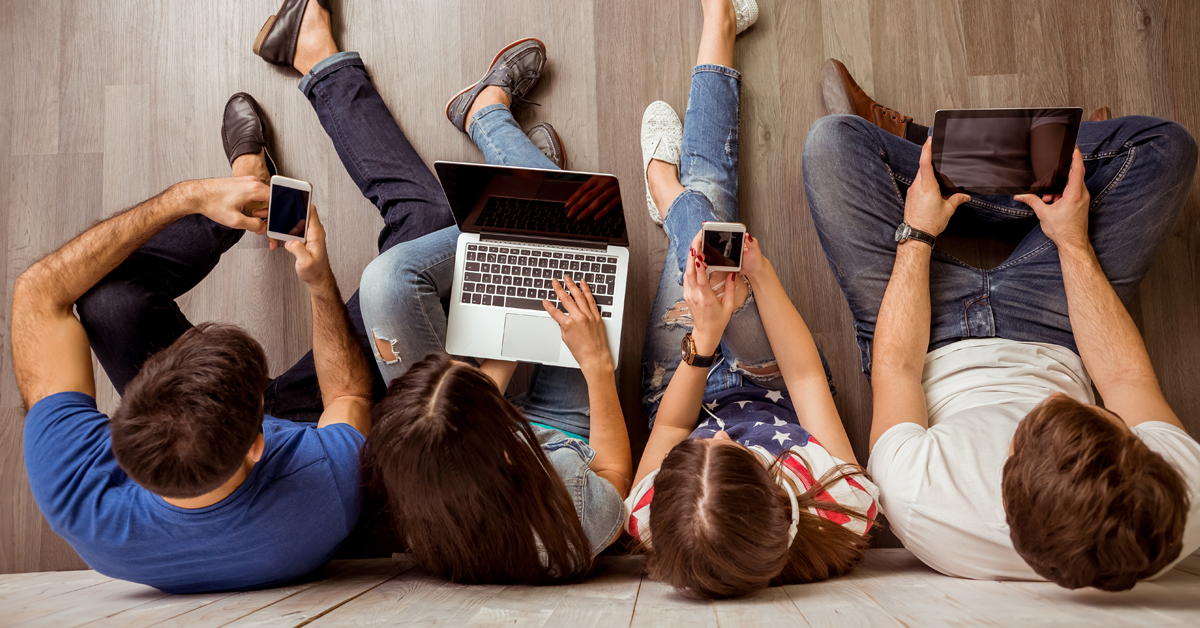 In 2017, expect the digital video audience to be on the up-and-up. According to research from eMarketer, viewership among the digital video audience is forecast to increase up to 8.2% this year. This is a virtual explosion in digital video viewership. What has led to this eye-popping global growth? Experts are attributing the rapid rise of digital video audiences to the worldwide expansion of both Internet and mobile Internet use, the more widespread availability of data and Wi-Fi in developing countries, and the advent of much faster mobile internet connections. For a closer view of where the digital video audience is headed in 2017, eMarketer provided the play-by-play.
A World of Digital Media Viewers
Digital video is no longer only for teens and Millennials who enjoy watching funny YouTube videos. Today, digital video is viewed by people of all ages, at all times of the day, and all over the world. And in 2017, more than 62% of the internet users worldwide will tune in to digital videos, showing a 1.2% increase from last year.
Not surprisingly, the greatest amount of digital video viewer growth has taken place in the developed markets of the US, the UK, and Canada. This is because the internet infrastructure in these places is able to support the high bandwidth that digital video demands for proper viewing. Strong internet speeds are required to allow audiences to watch full TV programs online via over-the-top (OTT) services. These strong speeds also enable viewers to easily share digital videos on various social media channels.
Unfortunately, developing markets like Indonesia, India, Africa, and the Middle East lag behind because they don't possess the strong internet infrastructure required to give widespread access to household and mobile broadband. While these markets currently have enough of a broadband structure to allow internet users to go online and access social media networks, the much slower mobile internet speeds and pricey data plans residents have to endure substantially limits the amount of digital video they regularly consume. Yet these markets are expected to experience some of the fastest rates of digital video growth, mainly due to increasing internet speeds, better Wi-Fi access, and more affordable data plans.
The Steady Stream of Digital Video Audience Growth
Since 2013, digital video viewership around the world has seen double-digit increases every single year. While 2017 will be the first year in many to have only single-digit viewership rates, it is still a sign of prolonged progress.
Digital video viewership rates are forecast to continue to rise. In fact, eMarketer predicts that digital video audiences will increase by up to 63.4% by 2020. While this may be relatively minor growth, the people that watch digital videos will be spending more time viewing this online content.
One of the reasons digital video viewership will continue to increase will be due to the greater availability of digital video content in varying languages. Another contributing factor to its growth will be the option to quickly and easily download videos, which will be a welcome change for people that have been forced to deal with poor mobile streaming connections while on the go.
The primary sources of digital video around the world are services such as Netflix, Hulu, and Vimeo, along with social media platforms like YouTube and Facebook. Last year, Netflix broadened its service to include 130 global markets, now serving a total of 190 countries worldwide. With the recent Netflix announcement that subscribers will be able to download videos to their devices for offline viewing, digital video viewing should remain on the upswing far into the future.
Watch what's happening in digital media. Contact MDG.
MDG, a full-service advertising agency with offices in Boca Raton and New York, NY, is one of Florida's top branding firms. MDG's capabilities include print advertising, direct mail marketing, branding, logo design, creative, media buying and planning, radio and TV advertising, outdoor, newspaper, digital marketing, website design and development, online video advertising, infographic development, email marketing, video marketing, mobile marketing, content marketing, social media marketing, paid search marketing, and SEO. To learn about the latest trends in advertising and branding, contact MDG.