Watching the Olympics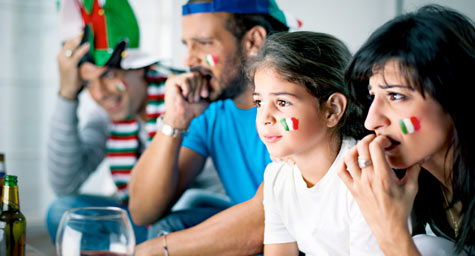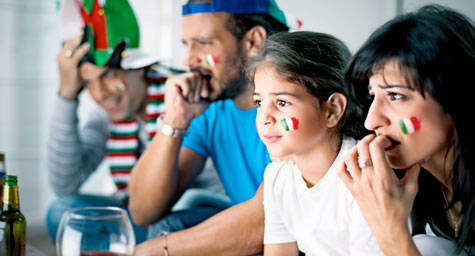 Despite industry buzz predicting that social media and Internet streaming would redefine the way that Americans watched the London Games, it appears that TV is still tops with audiences who continued to tune in to the prime-time broadcasts with a vengeance. The notion that this would be the year of the so-called "social Olympics" or "iPad Olympics" was ultimately an overstatement that showed a misunderstanding of American TV audiences. It disregarded the fact that the Olympics are ultimately a reality show disguised as a sporting event where viewers enjoy the thrill of watching the competition, regardless of whether it's live or time-delayed. MediaPost.com offered additional insight on how TV has remained Americans' viewing vehicle of choice.
Industry analysts explained why they define the Olympics as a reality show as opposed to a sporting event based on a few interesting factors. First, real sporting events always have a higher number of male viewers, while reality shows boast higher female viewership. Most Olympic broadcasts tend to skew female. In addition, real sporting events have fans that follow certain athletes and teams from season to season. In contrast, the Olympics have viewers who are suddenly taking an interest in these relatively unknown athletes.
Since the Olympics isn't a typical sporting event, audiences don't care if they know the winners hours before they see the action on TV. NBC had thought that viewers would lose interest in the time-delayed broadcast if they knew who had won beforehand, but news about an exciting win only increased viewer anticipation and drove more and more people to their TV sets. The fact that Americans won so many medals boosted viewership even more as patriotic pride compelled Americans to cheer for the "home team" from the comfort of their homes.
Some of the hype over the importance of social media and Internet streaming can be attributed to the media's overestimation of how average Americans use social media. The media may be tweeting all day long, but only one-third of Americans actively use Twitter and most social media members only use these channels on a casual basis.
Still, the non-stop mix of traditional, social media, and Internet coverage has resulted in another successful Olympic broadcast for NBC. It also challenged the ongoing prediction that digital media is overtaking more conventional forms. Instead, the London Games showed that TV is still going strong and remains loved by American audiences who continue to crave the comfort of television.
Leverage TV advertising and social media marketing to increase brand exposure and drive cocnsumer engagement. Contact MDG at 561-338-7797, or visit www.mdgsolutions.com.
MDG, a full-service Florida advertising agency with offices in Boca Raton and New York, NY, specializes in developing targeted Internet marketing solutions, exceptional creative executions and solid branding and media buying strategies that give clients a competitive advantage. Our core capabilities include branding, logo design, creative, digital marketing, print advertising, media planning and buying, TV and radio, Web design and development, email marketing, social media marketing and SEO.
Read more at MediaPost.com.