Ways To Win Over The Travel Consumer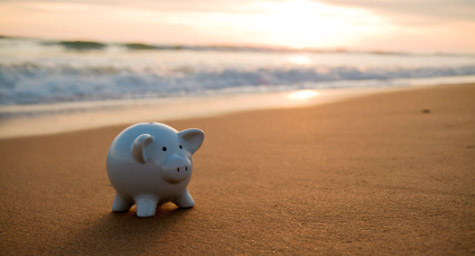 With more people planning to travel this year, the competition for travelers' business is high. Yet the post-recession traveler is determined to receive the best value on the travel purchases they make. According to MediaPost.com, this has evolved beyond just saving dollars to getting the most out of the entire experience. Price still matters, but travelers are willing to pay for an experience that elevates value and makes it worthy of the price.
So how can travel brands create promotions that provide maximum value for the experience, while protecting their bottom line and brand image?
Today, the smart move is not to reduce price, but to add value. The secret is to add it in a way that only your brand can.
First, determine the one element your brand cannot afford to discount, such as room rate, admission price, etc. Then design a promotion that protects that element by adding value through other elements. Now this is where you get to distinguish your brand by determining what only your brand can offer and infusing it into these value-added elements, from credits to upgrades to incentives.
Use the following three ideas to bring out your brand through your promotions:
Exclusively Yours – Take the elements that are exclusive to your travel brand, whether it's your one-of-a-kind pool area or your unique spa amenities, and build a promotion around that distinction.
Name It Nicely – Incorporate the essence of your brand into a clever promotion name that will initiate action. Be creative, yet clearly communicate what travelers can expect to get.
That "Special Something" – While certain promotions always work well, such as free nights for leisure travels or free breakfasts for business travelers, find a way your brand can improve on that standard that your competition can't offer.
Now that travelers are ready to go again, make them come to you by building your brand with value-added promotions they can't refuse.
MDG, a full-service Florida advertising agency, with offices in Boca Raton and New York, NY, specializes in developing targeted Internet marketing solutions, exceptional creative executions and solid branding and media buying strategies that give clients a competitive advantage.Our core capabilities include creative print advertising, branding, logo design, digital marketing, media planning and buying, TV and radio, public relations, Web design and development, email marketing, social media marketing and SEO. Click here to view MDG's creative advertising portfolio.