Wealthy Earn Investment Insight Via Social Media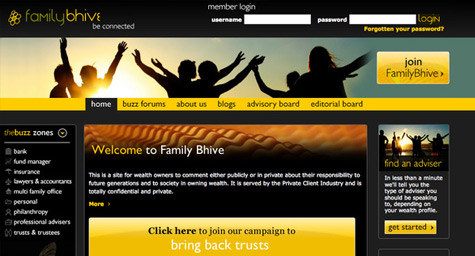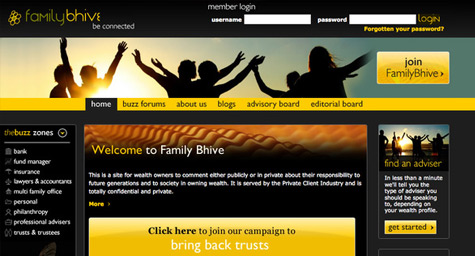 New wealth management businesses have begun setting up shop on social media sites, reports The New York Times. The Madoff scandal frightened many wealthy investors and led them to seek alternate forms of financial advice that offered the safety of being involved with investors who are part of their community. Social media allows these investors to associate with similarly well-to-do people, which makes it a magnet for new wealth management services.
The website, Family Bhive, has become a Facebook-type forum for the wealthy to engage with each other. It allows members to interact discreetly, arrange social events and share investment insight, in addition to linking potential investors to prospective projects.
Britain-based Pi is similar to an alternative investment club, serving as a network for entrepreneurs and business leaders. Its 300 members form a virtual private equity syndicate that invests millions each year. Regulated by Britain's Financial Services Authority, the group shares deal flow, contacts and financial intelligence in a social setting. This lets them avoid the hefty fees charged by brokers and advises while having a sense of camaraderie with fellow investors.
In the United States, there are many wealthy investors going online to sites such as Affluence.com for networking events and further education. The site boasts more than 1,100 private investors and 140 professional firms as members.
"Social media is here to stay and it's only going to get bigger for the wealthy," said Stacey Haefele, chief executive of HNW, a New York-based marketing firm that advises wealth management firms and luxury industries.
But not everyone agrees that the wealthy will welcome social media so warmly. "Wealthy clients generally look for privacy and don't want to share data publicly, even if their anonymity is preserved," said Joachim H. Strähle, chief executive of Bank Sarasin, the Swiss private bank and asset manager. "Most of them just want to live their lives, work, enjoy themselves and have a safety net — in private."
Some U.S. companies avoid social media and restrict the posting financial information online for fear of upsetting the Securities Exchange Commission. Last year, Finra, an independent regulator for securities firms, issued guidelines for social networking sites and blogs advising that operators should consider prohibiting interactive e-communications that advocate certain investment products unless a registered principal has approved the content. Newer rules are anticipated.
For now, the wealthy are increasingly looking online for investment advice and conversation, and wealth management companies keep cropping up to serve them on a silver platter.
MDG, a full-service Florida advertising agency, with offices in Boca Raton and New York, NY, specializes in developing targeted Internet marketing solutions, exceptional creative executions and solid branding and media buying strategies that give clients a competitive advantage.Our core capabilities include print advertising, branding, logo design, creative, digital marketing, media planning and buying, TV and radio advertising, public relations, Web design and development, email marketing, social media marketing and SEO. View MDG's creative marketing portfolio.