Welcome Guests Back from Booking Sites by Sending Savvy Emails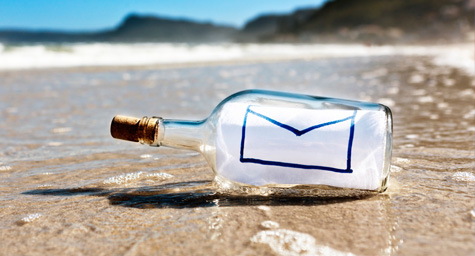 The rise of online travel agencies has made it harder for hotels to hold on to direct bookings. To win back business from booking sites, hotels must use the personal to build relationships with guests. The way to begin this bond is with email marketing, which enables hotels to connect with guests and collect personal data so they can learn about guest preferences and personalize their stays. Yet many hotels waste this chance by sending generic messages or basic transactional emails. But the power is in the personal, with studies showing that personalized emails have a 25% higher open rate and 51% higher click rate. By sending pre-arrival emails that are customized to guests, hotels can improve their hospitality marketing results and establish relationships that lead to lasting loyalty. Skift.com shared some ways to give emails a personal touch.
Get to Know Guests' Personal Preferences
Most hotels that take direct online bookings send some sort of confirmation email. Rather than just affirm their stay, use these emails to strengthen your relationship. If it's the guest's first visit to the property, ask for their preferences and specifications. If the guest is returning, see if they have additional requests or need to update their personal profiles. The email serves many purposes. It confirms their reservation, shows the guest that the hotel cares about their experience, allows the hotel to personalize their visit, and provides key data for targeting future promotions.
Promote Purchase of Property Perks Via Social Proof
Social proof emails encourage the purchase of additional amenities by leveraging the praises sung by prior guests in their social media comments and online reviews. There are many ways to include these social snippets in your emails. Feature a Facebook photo of a mother and daughter smiling at your spa. Post the tweet of a couple complimenting your fitness classes. Or embed raves about your restaurants from a guest's review online. These simple and subtle mentions are extremely effective at getting guests to book special services.
Upsell Pre-Arrival Additions and Amenities
Persuade guests to purchase perks before arrival by sending an email with special offers on special services. Include a direct call-to-action, such as "Receive 10% off any spa service by booking before your arrival." Since these emails are most successful when targeted, refer to your recorded guest profiles and customize the offers to the services they've booked on prior visits.
Offer Options for Mobile Check-in
Give tech-savvy guests the mobile check-ins they've been craving via email. Get more out of these check-in emails by offering the opportunity to upgrade their room instantly. This tactic drives upgrades by playing off their pre-arrival anticipation.
Send a Warm Welcome
Make guests feel like their arrival is anticipated by sending a friendly welcome email. Have the email include their check-in time and day, along with the hotel's weekly calendar of events. To prompt purchase of additional amenities, include links for dining reservations and special excursions.
By developing an email marketing campaign that appeals on a personal level, hotels can encourage guests to say goodbye to online booking sites.
Stay on top of the latest in hospitality marketing. Contact MDG.
MDG, a full-service advertising agency with offices in Boca Raton and New York, NY, is one of Florida's top hospitality marketing companies and branding firms. MDG's core capabilities include advertising, branding, logo design, creative, infographic development, digital marketing, creative media planning and buying, radio and TV advertising, website design and development, email marketing, mobile marketing, content marketing, social media marketing, and SEO. To stay on top of the latest trends in hospitality marketing and advertising, contact MDG.