Wendy's Marketing Makeover Continues with New Responsive Website Design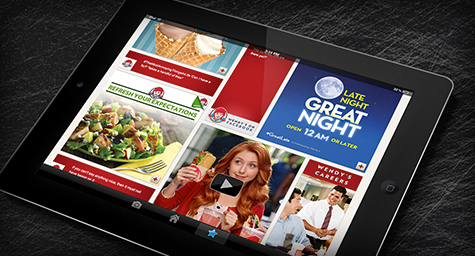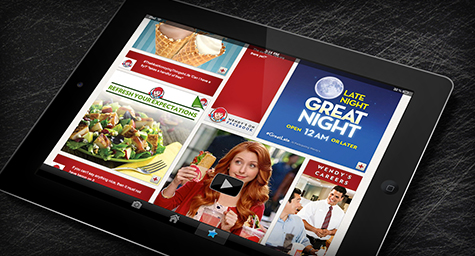 Wendy's has been in the process of updating and upgrading its marketing and the fast food chain's latest effort is the launch of a new website. Featuring a fresher and friendlier look, the new site is much more interactive and much easier to navigate on smartphones and tablets. QSRMagazine.com dished about Wendy's digital transformation.
"The new Wendys.com uses cutting-edge technology and design to allow consumers to engage with our brand when, where, and how they want," said Craig Bahner, Wendy's CMO. "With more customization and personalization tools, Wendys.com offers a vibrant experience for any visitor, especially mobile device users. And it will continue to evolve with consumers over time."
The new Wendys.com offers a number of features users will appreciate, including an easy-to-navigate layout, more multimedia content, feeds from Wendy's social media accounts, and quick access to nutrition information. Visitors can also customize any menu item to see how adding or removing toppings can change nutritional values.
Its use of responsive web design (RWD) in its website development makes it easily accessible from smartphones, tablets, and other digital devices. Mobile users also have the ability to use GPS to quickly locate the closest Wendy's restaurant, as well as search for certain restaurant features, and geo-target Wendy's job openings in specific areas.
In time, the website will include localized pages that let restaurants offer community-specific promotions. It will also be integrated with the My Wendy's app to feature other location-oriented and nutritional functionality.
Wendy's upgraded website is a major part of the brand's transformation. Other key elements include a new logo, innovative menu additions, contemporary restaurant redesigns, more modern staff uniforms, consumer-preferred menuboards, and more favorable packaging.
Yet with the importance of digital and mobile convenience today, the new Wendys.com should make a major impact on the consumer's perception of the brand and their overall dining experience.
Refresh your website with responsive design and make it easily accessible from smartphones, tablets, and other digital devices. Contact MDG today at 561-338-7797, or visit www.mdgsolutions.com.
MDG is a full-service advertising agency and one of Florida's top creative ad agencies. With offices in Boca Raton, FL and New York, NY, MDG's core capabilities include branding, logo design, digital marketing, print advertising, mobile marketing, email marketing, media planning and buying, TV and radio, outdoor, newspaper, video ads, Web design and development, content marketing, social media marketing, and SEO. To stay on top of the latest trends in marketing and advertising, contact MDG today at 561-338-7797. To learn more about responsive web design, read "Three Reasons Why Responsive Web Design is Responsible Web Design."