What Advertisers Want In Brand Video Ad Placements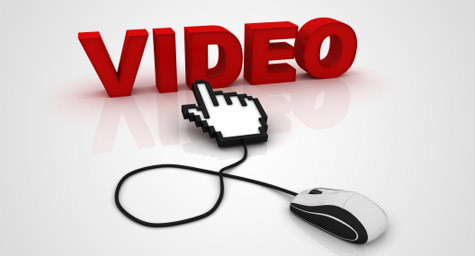 Brands realize that many consumers simply ignore most pre-roll and banner ads, so they have steadily increased their investment in longer-form, content-driven video ad experiences, according to MediaPost.com. But once these videos have been developed, how do advertisers determine their prime placement?
Everyone talks about the popularity of "viral video" ads and the evolution of brand video content, but little is discussed about integrated video ad experiences that continue to muddy the distinction between advertising and content. Marketers are now aiming for higher levels of engagement and sharing through well-integrated video ad experiences that allow their branded video content to seamlessly fit into the content experience of the Web site.
Since the highest priority is to make the videos as organic as possible to the nature of the Web site, media buyers are unable to take a one-size-fits-all approach to placing this video content. Instead, they must offer ad experiences that appear customized and fully-integrated without spending too much time or money on implementing them.
The following three guidelines show what advertisers seek in ad experiences for brand video content:
The Sense of Content – The goal is make video content naturally fit into the Web site experience and let sponsored video smoothly integrate into the stream of content. Editorial sites that feature extensive video are great for integrating creative branded video placements, while video-focused sites offer ideal opportunities to place branded video content into the inherent flow of the site experience.
The Thrill of Discovery – An effective ad experience lets users feel like they're discovering something while providing high visibility. Sites that keep users in a discovery mindset include social recommendation and bookmarking sites, as well as social games and virtual worlds that integrate branded videos into the site experience.
The Ease of Social Features – Embedding sharing features and the social graph within the video ad experience adds social context that can enormously increase sharethrough rates. Facebook's Social Graph API's allow ads to highlight connections between the brand and the user's friends and followers, yet leveraging more immediate social connections such as followers/friends/shared interests within a site can help ad units create a more integrated impression.
Brands are going to great lengths to create video content that entertains and engages, and now publishers and video ad companies must follow their lead by providing compelling ad experiences. Through careful integration and interesting video content, advertisers can uncover tremendous value that plays to everyone's advantage.
MDG, a full-service Florida advertising agency, with offices in Boca Raton and New York, NY, specializes in developing targeted Internet marketing solutions, exceptional creative executions and solid branding and media buying strategies that give clients a competitive advantage.Our core capabilities include print advertising, branding, logo design , creative, digital marketing, media planning and buying, TV and radio, public relations, Web design and development, email marketing, social media marketing and SEO. To view MDG's portfolio, click here.