What Credit Unions Must Know to Earn the Interest of Millennials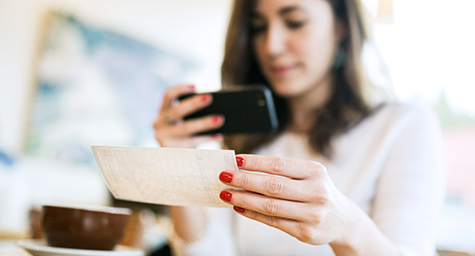 Credit unions can't afford to overlook Millennials. This generation of young adults offers the most membership-growth potential because many are just beginning to establish themselves financially and have yet to develop relationships with other banking institutions. Yet Millennials are also the most difficult to understand because they are more distinctive and diverse than other demographics. To help credit union marketing experts reach this young audience, weCU2.com provided some insight on the perspectives, preferences, and practices of these future financial customers.
Money Matters to Millennials
Most Millennials are emotional about money. Between growing up in a global economic recession and facing the enormous costs of higher education, this generation is understandably cost conscious. They're just starting to establish themselves professionally, so Millennials are not as financially stable as older generations.
This makes them both save their money and spend it wisely. It has also shaped their preference for small, quick, peer-to-peer digital payments instead of complex transactions with large banking corporations. According to FICO, Millennials are ten times more likely to consider using peer-to-peer lenders than their counterparts over age 50.
In Touch with Technology
Millennials are on top of technological trends and are more than twice as likely to be "early adopters" than older generations. Their digital devices help them feel more connected with their peers and the world, while adding convenience and speed to their activities.
Knowing this young audience is attracted to technology, credit unions need to develop high-tech tools and features that make financial access and transactions more convenient, engaging, and rewarding.
Mobile is a Must
Millennials' love of technology and convenience has drawn them to mobile devices. While other generations use these digital devices to complement their lives, most Millennials use mobile for every aspect of their lives.
Since mobile is a mainstay with this market, credit unions need to create mobile features that are convenient, useful, and practical for this generation's financial needs. Most banks have been integrating mobile features for a while, so credit unions must catch up and keep up with their digital advances to appeal to this mobile-minded market.
Social Media Speaks to Their Needs
Millennials are savvy on the Web and use it to research anything and everything. When they need a product or service, their search tends to begin online.
Research has shown that Millennials trust peer recommendations more than promotional content when making purchases and personal decisions. Just as this audience seeks the opinions of friends and family on social media, they also give their recommendations about the businesses and brands they prefer. This can work to a credit union's favor. In fact, FICO reported that nearly 60% of Millennials have recommended their financial institutions to others in the past.
Since this audience's choices are so swayed by social media, credit unions need to develop a strong social community and encourage current members to engage with the institution and share their satisfaction online.
Credit unions have realized that the same-old tactics won't work with these young adults. By understanding their preferences and responding to their priorities, savvy credit union marketing experts can bank on drawing more Millennials.
Learn what yields results in credit union marketing. Contact MDG today at 561-338-7797, or visit www.mdgsolutions.com.
MDG, a full-service advertising agency with offices in Boca Raton and New York, NY, is one of Florida's top branding firms. MDG's capabilities include print advertising, direct mail marketing, branding, logo design, creative, digital marketing, media buying and planning, radio and TV advertising, Web design and development, online video advertising, infographic development, email marketing, content marketing, inbound marketing, lead generation, social media marketing, and SEO. For the latest trends in advertising and branding, contact MDG today at 561-338-7797 or visit www.mdgsolutions.com.