What Does Ad Position Really Mean for Click-Through Rates?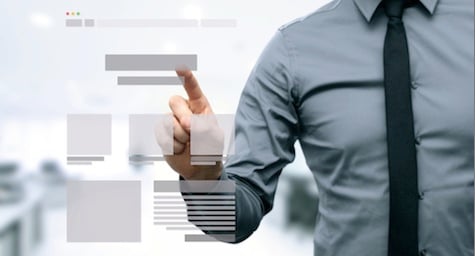 Marketers rely on click-through rates (CTRs) to see how ads "click" with consumers, but does ad position have any impact on the overall rate of these click-through rates? It's no secret that smartphone CTRs have been surpassing both tablet and desktop rates for awhile, but marketers were unsure whether it was due to rising mobile usage or some other reason. To clarify this attribution confusion, MarinSoftware recently reviewed click-through rates by ad position to see whether this digital dynamic had any place in ad success. MediaPost.com compiled their click-through findings.
Ad Position Rates Important for CTR
The research revealed that ad position has a profound impact on click-through rates, as seen in the following findings:
Ads placed in the first position earned a 4.9% CTR on smartphones compared to a 3.2% CTR on desktops, making "first position" ads on smartphones more important than those on desktops.
Ads placed in the first position on tablets had a 4.3% CTR, making them nearly as effective as first-position ads on smartphones.
Smartphone CTR declined about 30% with ads placed in lower positions.
The CTR for both tablets and desktops had a less severe decline with ads in lower positions.
Ad Position's Place in CTR-Share
Interestingly, CTR-share by ad position reflected the results above to further support the effect and effectiveness of ad position.
Nearly 40% of click-throughs on smartphones occurred through first-position ads.
In comparison, 36% of click-throughs on tablets and 30% of click-throughs on desktops came from ads in the first position.
CTR share on all three types of devices fell approximately 50% with ads placed in the second position and continued to decline with lower placements.
Only one ad is displayed on the top of a SERP in a smartphone format, compared to three ads displayed on a desktop format, which enables smartphones to deliver a larger percentage of clicks for the first result.
Based on these results, ad position plays a major role in CTR. That's why marketers must give careful consideration to ad placement in order to position their ads for success.
Learn more about "first position" ads and click-through rates. Contact MDG today at 561-338-7797 or visit www.mdgsolutions.com.
MDG, a full-service advertising agency with offices in Boca Raton and New York, NY, is one of Florida's top branding firms. MDG's capabilities include print advertising, direct mail marketing, branding, logo design, creative, digital marketing, media buying and planning, programmatic ad buying, radio and TV advertising, Web design and development, online video advertising, infographic development, email marketing, mobile marketing, content marketing, social media marketing, and SEO. To learn about the latest trends in advertising and branding, contact MDG today at 561-338-7797 or visit www.mdgsolutions.com.