What Exactly is a 'Social Business'?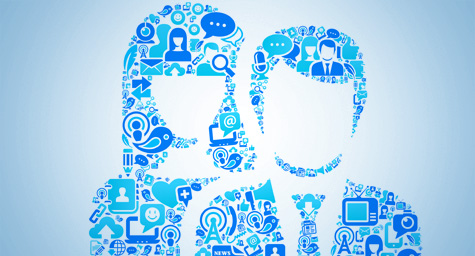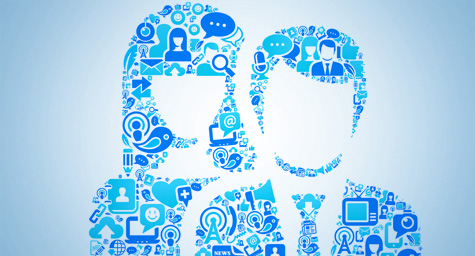 The rise of social media has inspired its very own lingo and the phrase 'social business' has become the latest buzzword on the marketing map. While it seems like every company and consultant has their own complex definition, the real meaning of a 'social business' is much more clear and concise. MarkingProfs.com detailed that definition and provided ways to tell if a business meets these social specifications.
Some companies believe that being a 'social business' means maintaining a presence on social media platforms like Twitter and Facebook, or churning our online content, or simply setting up a blog. The truth is that becoming a 'social business' is less about a company's actions and more about a company's attitude. It's a business-wide cultural shift that redefines everything from operating procedures to success metrics.
Basically, becoming a 'social business' means being genuinely interested in listening to customers, along with empowering and encouraging employees to have honest conversations with them. It goes beyond just having a presence on social media channels to actually developing social relationships and promoting continual customer interaction.
To determine if a company has truly become a 'social business,' see if the following social media strategies are being applied.
1. A 'social business' displays their contact information prominently on their website and encourages customers to use it. Too many businesses hide behind cold contact forms and some don't even offer ways for customers to get in touch. Letting consumers know you want to talk to them creates an open, more trustworthy impression from the very beginning.
2. A 'social business' has a well-defined customer feedback system that makes it simple for customers to express themselves, as well as easy for employees to pass along that feedback, and fast, for the product-development team to act on these comments.
3. A 'social business' insists that its marketing department spend time interacting with the customer community every week. This is the only way to attain a real understanding of their needs, problems, and desires. It goes a long way toward building both customer loyalty and greater employee involvement.
4. A 'social business' makes all customer interaction as pleasant as possible by immediately answering the phone, rapidly responding to online feedback, speaking the customer's language, and encouraging ongoing communications.
5. A 'social business' devotes more time to fixing customer problems and responding to customer needs than selfishly promoting their latest achievements and discounts on social media networks.
Becoming a 'social business' is based on focusing more on the customer experience than on selling or self-promotion. Not surprisingly, shifting the company's perspective toward relationships can ultimately deliver the greatest results.
To learn how to integrate the latest social media platforms into your online marketing strategy, contact MDG.
MDG, a full-service Florida advertising firm with offices in Boca Raton and New York, NY, specializes in developing targeted Internet marketing solutions, exceptional creative executions and solid branding and media buying strategies that give clients a competitive advantage. Our core capabilities include branding, logo design, creative, digital marketing, print advertising, media planning and buying, TV and radio, Web design and development, email marketing, social media marketing and SEO.
Read more at MarketingProfs.com.