What Experts Expect Will Drive Content Marketing Success in 2016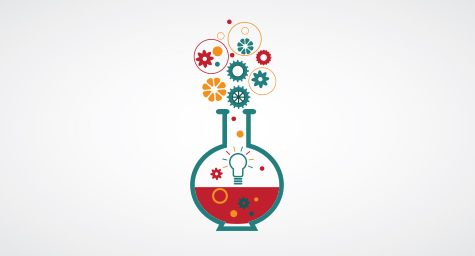 Content marketing continues to be the most powerful and promising means of marketing today. With the new year comes new insights on what's hot on the horizon and leading the charge in content. For a glimpse at what's to come in content marketing this year, industry experts shared their predictions and perceptions in a new e-book by the Content Marketing Institute called 40+ Predictions on Content Marketing in 2016. For a look at the experts' foresights and insights on how to make the most of content this year, TheContentMarketingInstitute.com shared their predictions for content marketing success.
The Creation of Content
More emphasis will be placed on the quality of content than quantity, with personalized and relevant content taking on greater importance than ever.
Brands will need to have vision to make their content more unique, creative, and impactful than ever in order to stand out from the abundance of digital content.
Content strategy will start to rely on data, revenue, and a real connection with prospects.
Greater importance of teams of brand leaders who collaborate on campaigns and functions rather than individual thought leaders.
Customer insights will start driving the creation and distribution of content, rather than relying on vendor-centric content.
Brands will clear content strategies that allow content to begin being associated with measurable, actionable results.
The Management of Content
Barriers will be broken among marketing teams responsible for content marketing, product marketing, social media, and marketing operations.
Content will be organized through a single system that will let marketers craft, manage, and distribute content seamlessly.
More employees will become brand ambassadors and be tasked with content production, social sharing, and social engagement.
More and more companies will rely on social influencers and media outlets for content creation and distribution.
Brands will start leveraging fans, consumers, prospects, and partners to increase the sharing, results, and ROI of their content.
The Case for Content for Advertising
Marketers will invest more dollars and time in creating content that can be re-packaged for native advertising and retargeting.
Paid content distribution will increase and become the key to boosting both organic and paid reach.
The Value of Visual
Whether it's Facebook Live, video on Twitter, Periscope, Blab, Instagram, Vine, or the old standby YouTube, 2016 will be the year when video becomes a primary content marketing consideration for all brands.
Marketers who focus on visual and interactive content will get ahead of their less visually oriented competitors.
The New View of Social Platforms
Brands will be open to exploring newer social media platforms as an alternative to the traditional social platforms that are being bombarded by brands.
Rather than post content on every available social platform, brands will uncover the platforms that offer the greatest reach, engagement, and connection with their target audiences.
The Lure of Live Broadcasting
The emergence of live-casting technology like Periscope and Meerkat will lead to a surge in live broadcasting that will exceed the popularity of podcasting.
Branded broadcasts will leverage the huge momentum driving live broadcasting and will become the new way for brands to reach audiences.
To drive success in 2016, use these expert recommendations to guide your content choices.
Get your share of insights on content marketing strategies. Contact MDG.
MDG, a full-service advertising agency with offices in Boca Raton and New York, NY, is one of Florida's top branding firms. MDG's capabilities include print advertising, direct mail marketing, branding, logo design, creative, media buying and planning, radio and TV advertising, outdoor, newspaper, digital marketing, website design and development, online video advertising, infographic development, email marketing, video marketing, mobile marketing, content marketing, social media marketing, paid search marketing, and SEO. To learn about the latest trends in advertising and branding, contact MDG.