What If You Could Friend David Ogilvy on Facebook? [Infographic]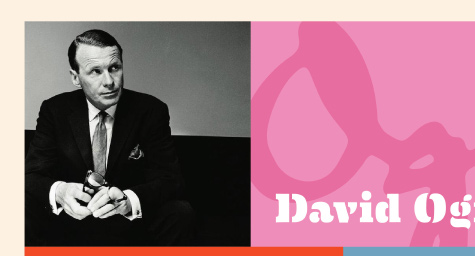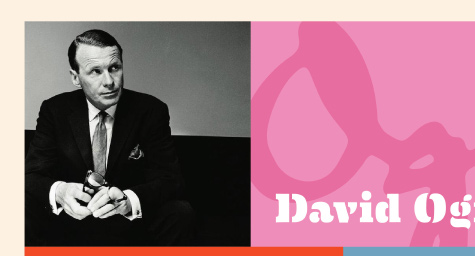 Ever wondered what it might be like to get poked by David Ogilvy on Facebook? Or how it might feel to link up with Bill Bernbach, Leo Burnett, or Mary Wells on LinkedIn? A series of infographics from HubSpot titled, "The Social Network of Advertising Icons," looks at David Ogilvy and other now-famous ad legends as they might have been profiled in the digital age.
The fun, but imaginary, infographics are designed to look like actual social media profiles, turning memorable quotes into daily posts. Some of the quotes seem made to order for contemporary sites like LinkedIn, Twitter, and Facebook:
[jump]
From David Ogilvy:  The consumer isn't a moron:  she is your wife.
From John Hegarty:  Creativity in advertising is all about the power of reduction. Write less. Say more.
From Bill Bernbach:  The most powerful element in advertising is the truth.
From George Lois:  If you don't burn out at the end of the day, you're a bum.
And from Mary Wells:  If you're not satisfied with your life, it's time to invent a new one.
True to his nature, David Ogilvy posts the results of his now iconic Hathaway print ad on his imaginary timeline. Lee Clow shares the Apple "1984" TV ad and the visually rich iPod campaign. The "I can't believe I ate the whole thing" Alka Seltzer commercial earns a spot in a Mary Wells post.
"They're grrrrrreat!" reads the playful caption under a Kellogg's Tony the Tiger ad in a Leo Burnett post. Just below this, his timeline notes, "Made speech on 'When To Take My Name Off The Door.' It's dated December 1, 1967.
Friends are listed, too. Lee Clow's profile features Steve Jobs, Ridley Scott, and Jay Chiat. The George Lois profile lists Robert Kennedy. And Howard Luck Gossage counts Tom Wolfe among his social pals.
All in all, this intimate, but fanciful look at the profiles of past ad greats will leave you wishing social media had come of age a century sooner. Imagine having immediate, daily access to some of the greatest ad gems of all time. Or, getting the backstory on the "Avis, We Try Harder" campaign from Bill Bernbach himself. How nice it would have been to know advertising's greatest legends in the more casual context of social media.

Connect with the latest in social media. Contact MDG today at 561-338-7797 or visit www.mdgsolutions.com.
MDG is a full-service advertising agency and one of Florida's top branding firms. With offices in Boca Raton and New York City, MDG's core capabilities include branding, logo design, print advertising, digital marketing, mobile advertising, email marketing, infographic development, media planning and buying, TV and radio, outdoor advertising, newspaper, video marketing, website design and development, content marketing, social media marketing, and SEO. To discover the latest trends in advertising and branding, contact MDG today at 561-338-7797.