What Is The Value Of Facebook Fans?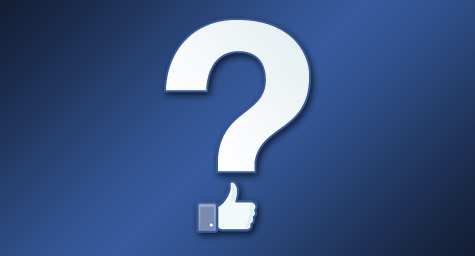 The value of a fan can vary greatly from company to company, according to panelists at the South by Southwest interactive Festival. The only thing certain is that fans aren't worth anything to a company that isn't actively trying to engage them.
While there may not be a definitive value for fans, Josh Constine of Inside Facebook says that companies should consider the following four factors when assessing the "Net" worth of their Facebook fans.
The Profit Factor – If your product is a high-ticket item, this usually comes with a higher profit margin, which makes loyal fans of these products more valuable. But companies should also look at how much money fans can save them, such as the savings associated with doing customer research on Facebook, in comparison to other channels.
The Influence Factor – An influential fan can advocate for your brand and win over new followers. Influence is not only about friend counts, but also someone's connections, his expertise and the amount of content he produces are elements of understanding the influence potential of given fan. Rather than only courting influencers, develop content that appeals to everyone and the influencers will follow.
The Brand Affinity Factor – Some fans are better brand advocates than others. "Fans that are more engaged have shown a correlation with increased spending, but a causal link has not been established," said Melissa Parrish, an analyst with Forrester Research.
The Acquisition Cost Factor – Consider how much it's costing to attract fans. "The cheapest fans to acquire are the 'superfans' who will seek out your brand just because they love what you do," said Michael Scissons, president of Synapse. Unfortunately, these are usually current customers so there is little growth potential. While new customers cost more, they have much greater growth potential.
The value of fans is unique for each company, but their overall influence can be priceless.
MDG, a full-service Florida advertising agency, with offices in Boca Raton and New York, NY, specializes in developing targeted Internet marketing solutions, exceptional creative executions and solid branding and media buying strategies that give clients a competitive advantage.Our core capabilities include print advertising, branding, logo design, creative, digital marketing, media planning and buying, TV and radio advertising, public relations, Web design and development, email marketing, social media marketing and SEO. View MDG's creative marketing portfolio.