What Makes Millennials Loyal to a Brand?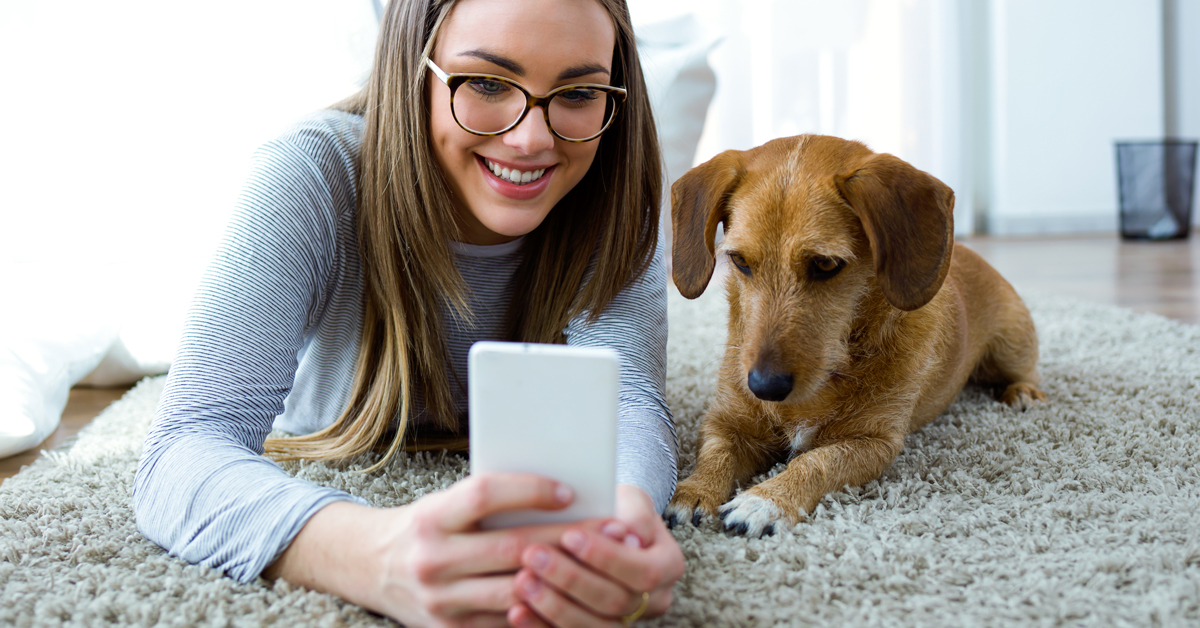 Millennials have become one of the most coveted consumer groups for brands, but these young adults born between the early 1980s and mid-90s aren't swayed by the same kinds of advertising as prior generations. This has become a major concern for brands because Millennials are now the largest demographic and have nearly $200 billion in purchasing power each year. Brands are vying to earn a share of this younger market's business, but that isn't possible until they can earn their trust. As a result, brands are rushing to understand what Millennials want and need. It turns out that this demographic has very specific preferences when it comes to the brands they believe in, which must be respected to earn their business. To give brands a better view of the best ways to reach this huge younger audience, we've shared some important insights to help brands gain Millennials' trust.
Millennials' Mission to Understand a Brand Mission
While consumers were once only concerned about the products a brand provided, the focus has suddenly shifted to the way that a brand acts. This trend toward purpose over products was a major point of discussion at a recent Wharton Marketing Conference. Featured findings from the event were shared on Wharton.UPenn.edu, which explained how Millennials are mainly interested in supporting brands that are ethical, caring, and strive to do the right thing. The brands that base their corporate missions on these kind and charitable qualities are much more able to earn the trust of this important young demographic.
But how can the brands that aspire to these goals convey this to Millennials? Experts from the Wharton conference advised sharing proof of a brand's goodwill. But rather than simply state it in a press release that probably won't be seen these young people, it's smarter to show proof of the brand's civic-minded mission by capturing its humane actions in online videos and then posting them on the brand's website and social media pages for all the world to see.
Millennials Want to Drive the Direction of Brands
Millennials have completely changed the very concept of a brand. According to Business2Community, Millennials enjoy taking part and having a say in the overall brand experience. They want to be involved in the creation of new products and play an active role in the direction of a brand. They need their views and voices to be heard through social media and blogs so they can feel like they're a part of the brands and products they love.
What does this mean for brands? It means they have to yield some control of the brand and incorporate customer input in future brand development. This makes Millennials feel important to the brand and creates a sense of personal pride that leads to coveted word-of-mouth and real credibility.
Marketing experts agree that branding has become much more of a two-way conversation. Customer engagement is now a must. It's no longer enough for a brand to simply have a social presence; they need to actively engage with their customers by responding to their comments and opening up a dialogue. Interestingly, research has shown that 62% of consumers say they're more likely to become a loyal customer if a brand engages with them on social media.
But it's not enough to just let Millennials express their opinions. They also want to become co-creators and help the brand develop its products and content. The desire to develop new products has brands now creating unique promotions that let customers invent new items and flavors. And the interest in creating content has led to the popularity of user-generated videos among this young audience. So even though it may be hard for a brand to give up some control, it's important for them to encourage customer collaborations, user-generated product reviews, and other forms of engagement that make a consumer a part of the brand.
Millennials Rate Recommendations Rate Higher Than Ads
According to AdWeek, Millennials simply don't trust anything or anyone except for the people they personally know. This collective distrust applies to brands, media, and the marketing process itself. Millennials aren't content to blindly believe an ad, but prefer to be referred to a product or company by their family, friends, and peers.
Studies have shown that personal recommendations are up to ten times more influential than ads or branded content. Brands are no longer able to be taken at their word but are now the sum of what others say about them. This has increasingly led these young adults to turn to blogs, social media, and other review sources to get an honest look at brands and products.
While Millennials mainly listen to those they know, they also trust online influencers who share their advice and recommendations to help consumers make decisions. The most popular influencers have millions of followers who act on what they say. Their enormous power and persuasion with Millennials has made them an incredibly effective marketing tool for brands trying to reach these young adults. More and more brands are starting to realize that working with online influencers gets them a large amount of Millennial exposure for very little expense. Since influencers have a larger audience and often greater credibility than brands, they provide a much bigger and more meaningful platform for a brand to share its story.
Millennials Support Sharing Over Ownership
While previous generations have viewed ownership as a symbol of their success, studies show that most Millennials have little interest in owning big-ticket items like a house, a car, or a boat. They prefer to share, rent, or borrow, and this has led to the rise of the sharing economy that's so popular with this demographic.
The sharing economy has affected many industries, especially travel brands that have had to redefine travel to meet Millennials' needs. This trend toward sharing in travel has introduced companies like Airbnb and Uber, whose immense popularity with young adults has made them into major competitors of traditional travel brands for a share of this young audience.
Millennials Really Want Authenticity
What Millennials really want from brands is for brands to be real. According to the Huffington Post, these young adults have no interest in big promises and glossy promotions. Instead, they want honest messages, authentic brands, and genuine interactions. In fact, research has shown that 43% of Millennials value authenticity over branded content. And there are a few simple ways for a brand to prove its authenticity, such as:
Communicate with Consumers: Thanks to social media, brands have direct access to Millennials and can engage in conversions. Brands should make the most of this opportunity to interact with their audiences by responding to their comments in a timely and engaging way.
Open Up the Business: Millennials' general distrust of advertising means brands have to let their actions do the talking by offering a look inside their business. Brands need to show how they operate their businesses and their desire to do the right thing.
Stay Relevant: Millennials need to feel a connection with the brand that's relevant to their needs. This can be accomplished by producing content to reflect this young market's interests, goals, and desires.
Share How the Brand Cares: The best way to prove authenticity is by showing that the brand cares about Millennials, its employees, and making the lives of consumers much better. Seeing is believing, and actions speak louder than words, so show examples of how much the brand truly cares.
Discover what matters to Millennials in marketing. Contact MDG.
MDG, a full-service advertising agency with offices in Boca Raton and New York, NY, is one of Florida's top branding firms. MDG's capabilities include print advertising, direct mail marketing, branding, logo design, creative, media buying and planning, radio and TV advertising, outdoor, newspaper, digital marketing, website design and development, online video advertising, infographic development, email marketing, video marketing, mobile marketing, content marketing, social media marketing, paid search marketing, and SEO. To learn about the latest trends in advertising and branding, contact MDG.