What Marketers Are Missing With Point-of-Purchase Materials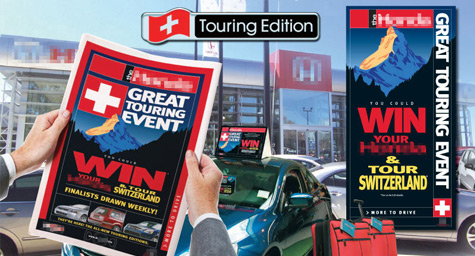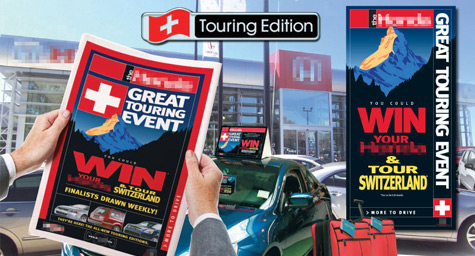 Marketing support materials are major contributors to the sales process, according to the Promotion Commotion Study, a report by NVISION and the CMO Council's Marketing Supply Chain Institute that surveyed sales managers across leading industry sectors in North America. MediaPost.com reported on the results to convey what marketers must do to make P.O.P even more powerful.
When it comes to marketing materials, store managers are adamant that marketers must produce them on a regular basis, as well as deliver them on time and in the proper amounts.
The survey showed that 44 percent of managers believed that marketing collateral was essential, but that problems arose because marketers and managers often disagreed about which materials were important and their frequency of production. Survey respondents complained that P.O.P became very difficult to execute effectively when there was no visibility or accountability at the marketing supply chain level.
"Understanding the needs and requirements of different selling environments and situations should be an integral part of marketing's field and channel provisioning process," said CMO executive director, Donovan Neale-May.
According to the survey, 68 percent of respondents have experienced difficulty using the current systems to access major marketing consumables. Still, the primary problems revolve around follow-through and delivery, with 41 percent of managers saying that materials take too long to arrive and 36 percent saying that requests made through reps were not processed in a timely manner.
Unfortunately, these oversights in the marketing supply chain are leading to increased frustration on the sales side, as well as needless overspending and many missed opportunities to make an impact on consumers.
The message is clear that marketers must make P.O.P a priority in order to give sales managers the means to create a more powerful and profitable impression on consumers.
Read more about the value of point-of-purchase materials.
MDG, a full-service Florida advertising agency with offices in Boca Raton and New York, NY, specializes in developing targeted Internet marketing solutions, exceptional creative executions and solid branding and media buying strategies that give clients a competitive advantage.Our core capabilities include print advertising, branding, logo design, creative, digital marketing, media planning and buying, TV and radio advertising, public relations, Web design and development, email marketing, blog development, point-of-purchase materials, social media marketing and SEO. View MDG's creative marketing portfolio.
Connect with MDG on Facebook, Twitter and YouTube