What Marketers Hope To Score From The Super Bowl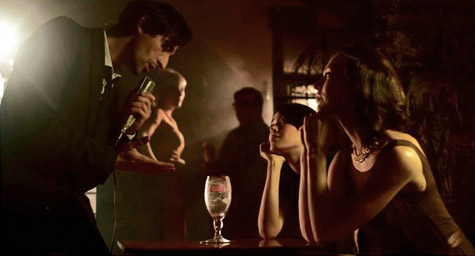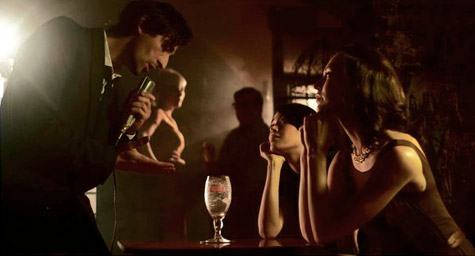 The actor Adrien Brody sings in a jazz club in a Stella Artois beer commercial scheduled to run during the Super Bowl.
Groupon, as a first-time Super Bowl advertiser and new company, has a much different branding agenda for the big game than Chevrolet, Coca-Cola and other marquee marketers. The social-coupon marketer is looking to boost brand awareness. Chevy, in contrast, is well-known, but wants to change the public perception of its cars, while Coke is seeking to bolster its connection to consumers.
Expectations are high for Super Bowl commercials as the event is usually the most-watched television show of the year and audiences expect imaginative commercials they haven't seen before.
While first-time advertisers like Groupon are using the Super Bowl to expose their brand on the largest stage, advertisers like Chevrolet already have complete brand awareness. Their rationale for running five spots throughout the first, second and fourth quarters of the game is to persuade car buyers to give their brand the consideration it experienced in previous years. Chevrolet's ads will promote four of their models and urge viewers to stay tuned for a spot in an episode of "Glee" after the game. One of the spots will double as an ad for the upcoming movie "Transformers: Dark of the Moon," which will also be promoted in a reciprocal commercial from the film's studio.
Coca-Cola enjoys the same global awareness as Chevrolet, so their two commercials in the second and third quarters of the game will express the brand's beliefs and values. Their ads will focus on Coca-Cola as a means to human connection and the brand's current ad theme of "open happiness." They hope the commercials will lead to long-lasting brand attribute changes and inspire people to believe that Coke connects people.
While Stella Artois predates Coca-Cola by centuries, its Super Bowl goal of increasing awareness is similar to Groupon's. Its 60-second commercial in the third quarter will be the first that Anheuser-Busch has run for an imported beer during the Super Bowl. Brand executives say it is the perfect venue to elevate the imported beer to the next level.
Other advertisers scheduled to be in the game are Audi, Best Buy, BMW, Bridgestone, CareerBuilder, CarMax, Cars.com, the Chrysler Group, E*Trade, GoDaddy.com, Hyundai, Kia, Mars, PepsiCo, Skechers, Teleflora, Universal Pictures, Volkswagen and Walt Disney Pictures. With Fox charging an estimated $2.8 million to $3 million for each 30 seconds of commercial time in Super Bowl XLV, these brands are making a large investment in an opportunity they hope will score big rewards.
For a sneak preview of Super Bowl TV commercials click below.
Go Daddy Super Bowl TV Commercial Teaser
Bridgestone Super Bowl TV Commercial Teaser
Audi Super Bowl TV Commercial Teaser
MDG is a full-service South Florida advertising agency, with offices in Florida and New York, that specializes in developing targeted Internet marketing solutions, exceptional online executions, and solid branding and media buying strategies that give marketers a real competitive advantage. For more information, call 561-338-7797 or log on to www.mdgsolutions.com.