What Marketers Must Understand About QR Codes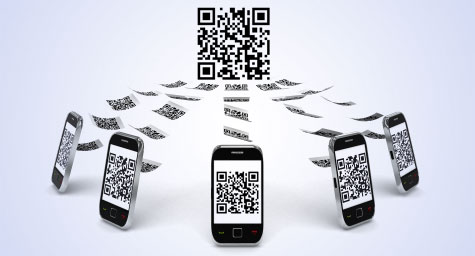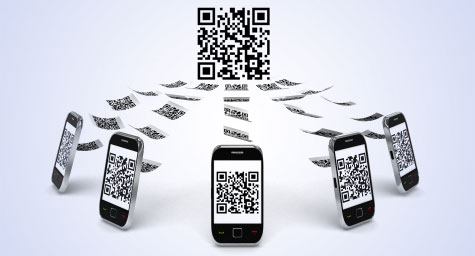 QR codes are a relatively new realm for mobile marketers and there are many questions about the most effective ways to use them. LinkedIn.com recently offered an overview of what marketers need to know about these 2D barcodes in order to launch a barcode marketing campaign.

1. QR Codes Have The Ability To Store A Variety Of Data – While these 2D barcodes can store up to 7,089 numbers, their storage capacity extends beyond numbers to include text, hyperlinks, telephone numbers, email, SMS/MMS messages, calendar entries and contract information.
2. QR Codes Can Be Placed At Any Location – These barcodes can be printed on virtually any surface and location, which enables you to drive traffic, initiate interaction and increase conversion from any place at all.
3. QR Codes Aren't The Only Type Of 2D Codes – The most common 2D barcodes are QR codes, DataMatrix, Microsoft Tag and ScanLife EZCode. Since QR codes dominate in search popularity, they have become a common way to refer to 2D codes.
4. The Tools Are Free To Generate And Read 2D Barcodes – All you need to develop a campaign are a 2D barcode generator, which is a Web site, and a 2D barcode reader, which is a mobile app. Best of all, they are all free.
5. Management Tools Can Easily Track Scanning Analytics – Some management tools track just the number of scans, but others can provide detailed metrics like geolocation, repeat scans and demographics, repeat scans. The analytics collected depends on the reader app used for scanning.
6. Complex Or Small QR Codes Are Harder To Scan  – Try to minimize the amount data stored on QR codes because they can't be scanned by lesser-quality cameras. In fact, small or complex QR codes are the biggest mistake being made by marketers today because they are limiting marketing exposure and creating a negative impression among audiences.
7. Consumers Need Instruction On How To Scan  – 2D barcodes are still new to many people, so always include a short step-by-step usage guide within the context of your code.
8. Enlist An Expert To Ensure Success  – Especially if it's your first barcode marketing campaign, consider consulting with a mobile barcode marketing expert. The 2D barcode arena is rapidly evolving, so an expert can show your team how to wisely develop a campaign, ways to optimize campaigns for success, and the necessary steps to ensure proper implementation.
Armed with these eight essential tips, you should be prepared to create, launch and manage a barcode marketing campaign capable of getting the response and results you want.
MDG, a full-service Florida advertising agency with offices in Boca Raton and New York, NY, specializes in developing targeted interactive marketing solutions, exceptional creative executions and solid branding and media buying strategies. Our core capabilities include print advertising, branding, logo design, creative, digital marketing, media planning and buying, TV and radio advertising, customer relationship management, loyalty programs, public relations, Web design and development, email marketing, social media marketing and SEO. View MDG's creative marketing portfolio.
Connect with MDG on Facebook, Twitter and YouTube