What Marketers Wish and Want for 2014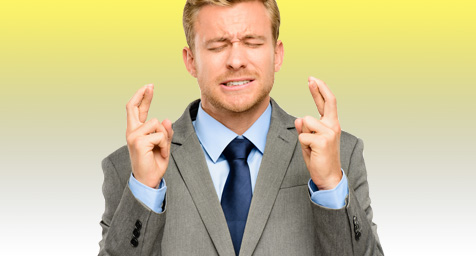 Resolutions run rampant this time of year, but rather than ramble about resolutions, let's focus on which wishes would make a marketer's year. MediaPost.com featured some of the industry's dreams and desires in the hope that they will happen in 2014.
1. The Wish that Online Advertising Factors into the Supply Chain – In an effort to merge multiple data silos, marketers and their branding firms need to integrate their advertising strategies with other organizational systems such as online ordering systems, inventory management, and customer relationship tools. This can make IT spending more collaborative and cost effective throughout the year.
2. The Desire to Develop a Total-Cost-of-Customer Model – While many marketing and branding experts analyze the long-term cost of campaigns, few focus on the total cost of targeting and retargeting ads to various kinds of consumers. In 2014, more marketers need to embrace formulas that can calculate the total cost of their customers, and then factor that figure into their branding campaigns to determine the lifetime value of customers.
3. The Hope to Heighten and Tighten Data Security – The rise in personalized advertising campaigns, automated online marketing, and programmatic media buying means that more personal data is available, accessible, and capable of winding up in the wrong hands. As a result, companies need to increase their safety standards to prevent data theft.
4. The Longing to Look Beyond Keywords for Optimization – Keywords have long been considered the key for optimizing online content, but now it's time for marketers to unlock new approaches for search. Instead of precise phrases, marketers need to consider the context, sentiment, and relationships that drive and direct search. This will be the next generation of SEO.
5. The Urge to Merge Product Listing Ads with Paid Search Ads – Expect a new kind of search marketing ad format in the coming year that blends the best of paid search and product listing ads. Marketers anticipate the ads to support video and voice activation on all kinds of digital devices.
In 2014, watch for many of these wishes to come true as marketers strive to expand and evolve online advertising for the modern market.
Discover what's new in the new year for online advertising and branding. Contact MDG today at 561-338-7797, or visit www.mdgsolutions.com.
MDG is a full-service advertising agency and one of Florida's top branding firms. With offices in Boca Raton, FL and New York, NY, MDG's core capabilities include branding, logo design, digital marketing, online advertising, print advertising, email marketing, media planning and buying, TV and radio advertising, outdoor, newspaper, video marketing, Web design and development, infographic development, content marketing, mobile marketing, social media marketing, and SEO. To learn more about digital marketing, contact MDG today at 561-338-7797.