What Motivates Travelers to Pick Their Next Vacation Destination?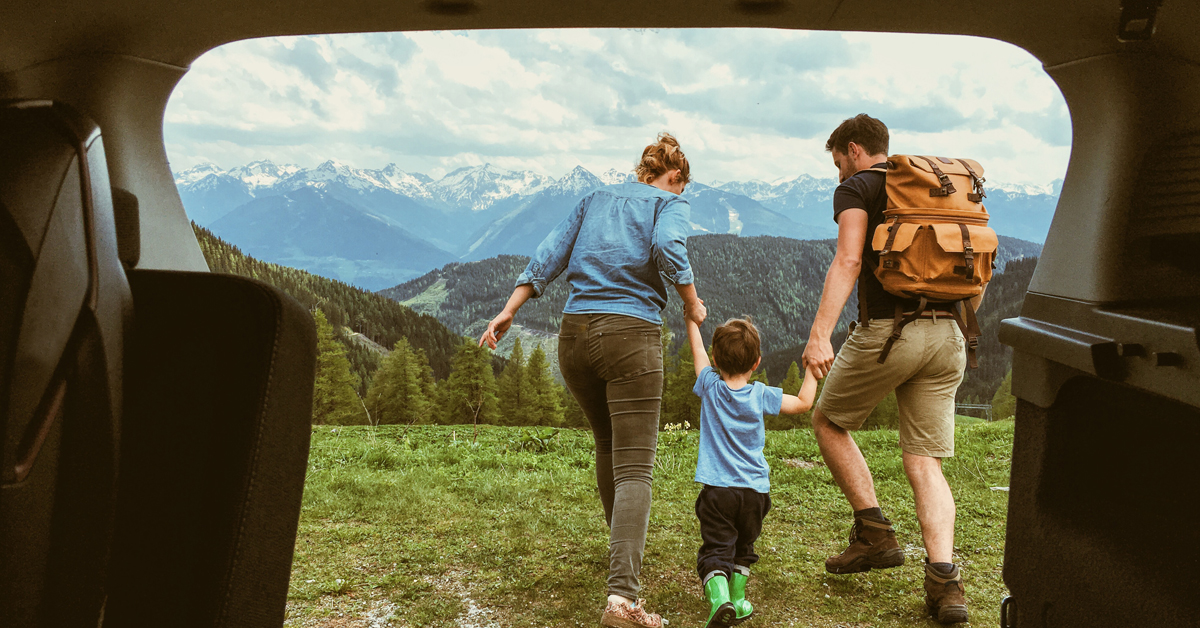 Travelers have packed up the traditional ways of travel planning in search of new and novel options for planning trips and picking places to stay. A recent report by AMP and BLITZ of U.S. leisure travelers aged 18 to 55 showed the changing views and values of today's travelers through their journeys. The report revealed the key factors that inspired people to travel, as well as how they book and plan their trips. It also explored their expectations at their hotel destinations and what they want in customer service. HotelMarketing.com shared the top takeaways from this travel report to offer a clear picture of the where the travel landscape has gone.
Exploring Social for Sales
While traditional word-of-mouth is still the considered the best source of travel inspiration, social media has emerged as a top travel motivator. According to the report, 84% of Millennials and 73% of non-Millennials are highly likely to plan a trip simply due to seeing another person's travel photos or social media updates. Today, travelers' photos and stories on Facebook have become extremely influential, especially among Millennials. And social sites like Facebook, YouTube, and Instagram are inspiring more travel than traditional sources like TV, movies, and magazines.
Research showed that nearly 70% of Millennials and 59% of all people were following travel brands on social media. The two brands followed most frequently are Uber and Airbnb. Both of these brands excel at sharing content on social media–mentioned brands that travelers follow. They both stand out for their ability to use shared media to create a competitive advantage.
Since social media and advocacy inspire so many travelers to plan future trips, there are a few things brands can do to increase their social influence:
Incorporate social elements into hospitality marketing strategies.
Make the brand voice unique.
Stay current on the standards for engagement set by technology brands
Make the brand experience more socially sharable by including compelling visuals, adding humor, offering plenty of selfie opportunities, and rewarding brand engagement.
Discovering Places for Planning Trips
Consumers are spending more time planning and researching their vacations, and they're using multiple devices to do so. Travelers typically start their online research around 45 days before booking and most people spend two to three hours conducting research. Travelers mainly use their laptops for such research, but more and more Millennials are exploring options via their smartphones.
The report showed that while travelers are basically satisfied with the trip-planning process, they feel that three specific aspects could be greatly improved:
Most want the ability to book multiple travel elements and then see full itinerary details all in one place.
39% want personalized recommendations to make travel planning more of a pleasure.
31% would like recommendations from a real person.
But unfortunately, few booking experiences currently meet these needs very well. As a result, online travel agents (OTAs) run the risk of losing bookings from new services that are able to simplify and improve the bundling of various trip components.
That's why the report recommends that hotels and airlines invest in all of their digital properties to provide the most travel-planning resources. And both hotels and OTAs must focus on simplifying the planning process for confused or frustrated travelers.
The Arrival of a New Kind of Travel Agency
In the last 20 years, the emergence of OTAs and direct-supplier ticketing websites has completely changed how travel is booked and posed a major threat to traditional travel agencies.
Today's travelers have very specific views about how and where they book, as shown in these results:
79% sought ease and customization in the travel-planning process.
56% have used a travel agent in the past.
Travelers feel that the best reasons to use a travel agent are the deals, expert insight, and time savings they provide.
30% preferred travel planning without an agent because they enjoyed the planning process.
25% thought travel agents were too costly.
21% trusted their own judgment more than an agent's.
Since a whopping 85% of travelers are open to having another party plan their travel, both OTAs and traditional travel agencies need to better serve a traveler's needs. One way is by helping travelers understand how the expertise and personalization they offer justifies their cost. Another is by simplifying and streamlining the travel-planning process even further in ways that consumers couldn't do on their own.
Check out what matters today in hospitality marketing. Contact MDG.
MDG, a full-service advertising agency with offices in Boca Raton and New York, NY, is one of Florida's top hospitality marketing companies and branding firms. MDG's core capabilities include advertising, branding, logo design, creative, infographic development, digital marketing, creative media planning and buying, radio and TV advertising, website design and development, email marketing, mobile marketing, content marketing, social media marketing, and SEO. To stay on top of the latest trends in travel marketing and advertising, contact MDG.