What to Expect from Advertising in 2012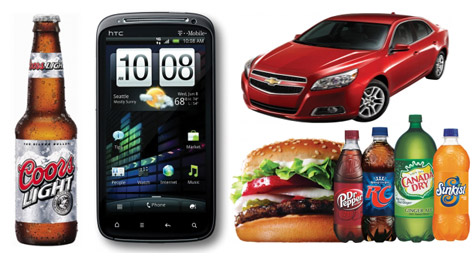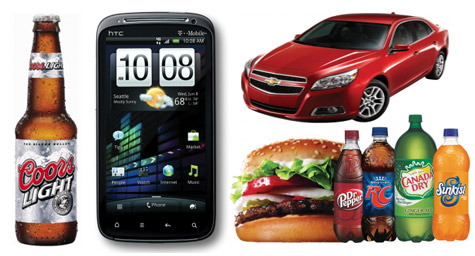 The new year brings new insight into how media, marketers, and ad agencies will act and advance. Advertising Age recently featured its forecast for the various segments of the advertising industry in 2012.
Print – Magazines and newspapers will keep moving in a digital direction, yet focus now on generating revenue from paying subscribers as their share of ad spending continues to decrease. If the U.S. Postal Service ceases Saturday delivery, weekly magazines will need to develop alternative plans to ensure a timely delivery schedule.
Television – While TV advertising has experienced growth in recent years, its momentum is waning as digital, mobile, and streaming video continue to come on strong. National TV is expected to earn the most revenue, but networks will find ways to generate revenue from these emerging viewing channels.
Mobile – Expect a shift from developing new devices to optimizing the delivery of content, advertising, and commerce to ensure that consumers have a better viewing experience. Apple will face serious competition in the U.S. smartphone market since Google's mobile Android software is now on nearly half of all smartphones in the nation, according to ComScore. The growing popularity of mobile viewing will also entice advertisers to spend more on mobile commercials and content.
Social Media – Facebook's upcoming IPO will make history and change the nature of business as we know it, while Twitter's recent expansion into advertising will continue to evolve. Google+ will also develop its full functionality on all types of digital devices in an effort to engage its users.
Automotive Marketing – Large-scale digital and TV will become essential to new car debuts as automakers vie for consumer attention. Social media will also become necessary in order to engage, inform, and intrigue consumers as competition intensifies for online interaction.
Fast Food Marketing – The industry will promote greater transparency about its ingredients, sourcing, and healthfulness as they face growing competition from fast-casual chains, which are perceived as serving higher quality fare.
Beverage Marketing – Low-calorie is the focus for both alcohol and non-alcoholic beverages as consumers in all markets demand lighter drinks. In addition, higher alcohol content in adult beverages will also win over younger audiences.
Packaged Food Marketing – Watch for an abundance of new products as manufacturers strive to capitalize on the trend toward targeting niche consumer groups. These product introductions will also call for splashy marketing campaigns that integrate a variety of traditional and emerging media.
Advertising Agencies – Creative agencies will have less time to develop initiatives as the need to produce more current, culture-driven strategies becomes the only way to engage consumers. The lines between ownership of digital creative, social media, and PR will continue to blur as agencies outsource more and more unconventional contributors.
Digital Agencies – These firms will continue to be rapidly acquired by more traditional agencies that need their expertise to satisfy client and market demand.
Media Agencies – Measurement will take top priority as consumer targeting becomes essential to campaign development. Media agencies will expand their digital capabilities to meet client demand and take on more mobile and digital talent to meet these needs.
Public Relations Agencies – PR firms have survived by including social, digital, and media relations into their initiatives yet retaining their distinct identities. Their new focus will be on creating content and marketing strategies that leverage these platforms for greatest effect.
Be prepared for plenty of advertising action in 2012 as the industry continues to figure out the best ways to integrate technology, targeting, and trends in their ongoing quest for consumer engagement.
To learn more about implementing the latest advertising strategies, contact MDG.
Our core capabilities include print advertising, branding, logo design, creative, digital marketing, media planning and buying, TV and radio advertising, customer relationship management, inbound marketing programs, public relations, Web design and development, email marketing, social media marketing, infographic design, and SEO. View MDG's creative marketing portfolio.
Read more at Advertising Age