What to Expect in Healthcare Marketing in the Future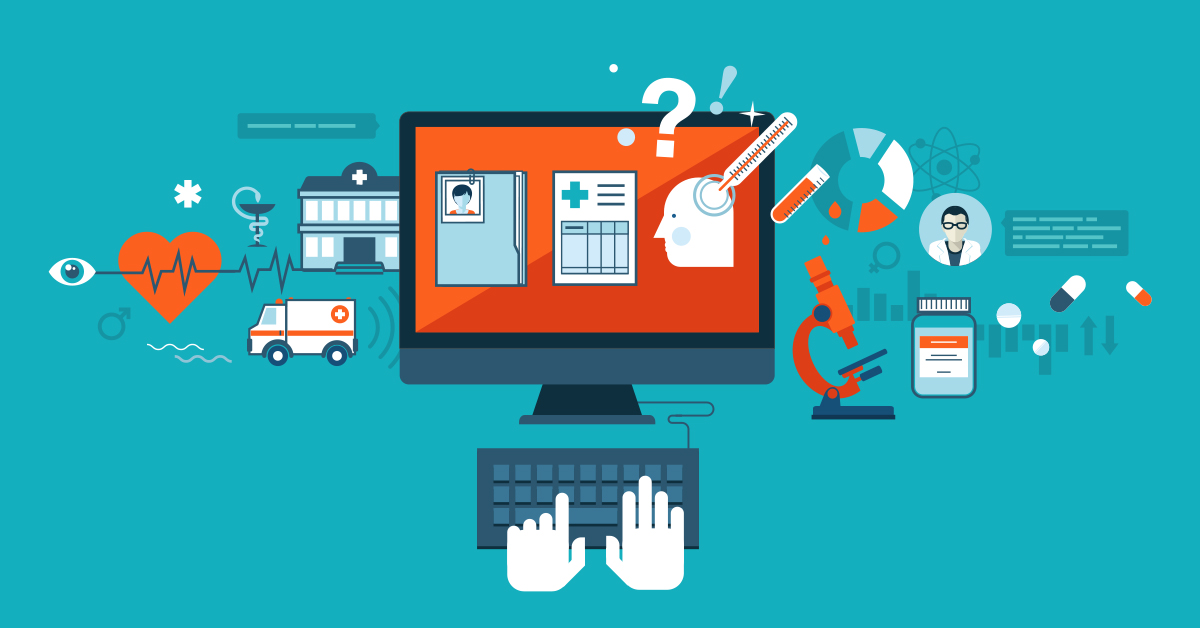 Healthcare marketers face extremely challenging HIPAA rules and federal regulations, so it's vital for them to find creative and innovative ways to market their healthcare organizations while protecting their well-being. According to the Futurescan 2016-2021 report, the healthcare field is similar to the retail industry in many ways. For one, consumers are always shopping for the best healthcare services and insurance plans. Secondly, just like in retail, consumers want to know what kind of experience to expect from the healthcare provider before selecting them. Finally, consumers are exploring their options by conducting extensive online research to understand the unique experience offered by each healthcare provider. To help marketers respond to today's behavioral shift in healthcare marketing, MarketingProfs.com shared insight on how to survive and thrive amidst the changes.
The Remedy for Attracting Online Healthcare Shoppers
With so many ways to find healthcare information online, consumers are warmly embracing this modern mode of attaining information. Along with the rise in online healthcare shopping has been the explosive popularity of online ratings and review sites. These sites provide public forums for consumers to express their opinions and explain their experiences with a brand.
To leverage this behavioral shift, it's now essential for healthcare marketers to prove to consumers that they can trust and rely on a healthcare provider. The importance of customer reviews has made them into tools for lead conversion and useful content features throughout the marketing funnel.
And with consumer's new need for transparency, the honest reporting of patient experience data has become a must to meet consumer's needs. Through it all, marketing efforts must revolve around enhancing the customer experience.
The Prescription for Mobile Success
The ubiquity of mobile devices has made it easier than ever for consumers to search and shop for healthcare online. As a result, mobile marketing has become a top priority. Common mobile marketing tactics are widely in use, but the future will demand forming savvy creative partnerships to produce more engaging mobile experiences.
This is especially important because more and more decision-makers are turning to mobile devices to search, research, and purchase online. Attracting these consumers will call for developing content and apps that hold a prospect's attention, create a positive impression, and make the healthcare brand truly memorable.
The Vital Need to Market to Influencers
The rapid growth of digital healthcare research has given online influencers a major role in healthcare inquiries and decisions. Online influencers can help healthcare marketers by promoting and sharing their products, services, and technologies to educate prospects and encourage them to research these options.
When selecting the online influencers to work with, it's not always a numbers game. It's better to choose a few highly respected influencers than use any every influencer in your industry. Research the online influencers trusted by the target audience. Then, search for the niche sites and publications that reach your target audience and try to work with these influencers rather than simply seeking out the ones the most online followers.
Healthcare marketing experts should use these strategies to get a healthy response to their marketing efforts.
Keep your finger on the pulse of the latest healthcare marketing trends. Contact MDG.
MDG, a full-service advertising agency with offices in Boca Raton and New York, NY, is one of Florida's top healthcare marketing companies and branding firms, whose healthcare clients include Dental Care Alliance, MDVIP, Max Planck Florida Institute, HCA East Florida, Primary Pharmaceuticals, and MD Now. MDG's core capabilities include branding, logo design, print advertising, digital marketing, mobile marketing, email marketing, media planning and buying, radio and TV advertising, outdoor, newspaper, video marketing, infographic development, website design and development, content marketing, social media marketing, and SEO. To learn more about the latest trends in healthcare marketing, contact MDG.