What Travelers Seek from Mobile Hotel Apps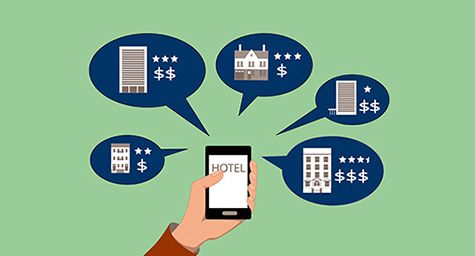 As more travelers look to book their trips on various mobile devices, hospitality marketing experts need to respond to this mass mobile booking. To steer marketers on the right path, a recent Key Lime Interactive report described the factors that matter to travelers when planning their trips via mobile hotel apps. According to the report, travelers want a personalized experience, last-minute offers, and a streamlined mobile process. HotelMarketing.com featured more on what it takes to attract mobile business.
Personalized to Preferences
According to the report, travelers booking trips on mobile apps want very targeted results, as well as options that let them sort their results to their personal preferences. Booking.com understands the importance of personalization and designed its mobile site to steer customers through three separate screens to set up their travel preferences.
Travelers also want an easy mobile experience that quickly identifies the offers and options that meet their particular needs. HotelTonight.com is on top of this trend with its easy-to-use mobile interface that delivers simple, summarized information.
Last-Minute Ease without Expense
Last-minute travel planning has become much more frequent in the last two years. Yet the sweeping assumption is that last-minute travel will be more difficult and expensive. As a result, travelers want to be able to easily make last-minute plans and quickly find affordable deals. This has led to an increase in last-minute hotel apps that offer mobile-only last-minute deals.
Moving forward, more travel marketers should include these last-minute needs into their hospitality marketing offers and develop last-minute apps to capture more conversions.
Making the Most of Mobile Advances
Industry experts believe that the rise of wearable devices will create the need for smart watch applications that enhance the travel experience. In addition, hospitality marketers need to be open to adopting new technologies like Apple Pay and Touch ID to simplify in-app payments and stay ahead of competitors.
Key in on today's trends in hospitality marketing. Contact MDG.
MDG, a full-service advertising agency with offices in Boca Raton and New York, NY, is one of Florida's top hospitality marketing companies and branding firms. MDG's core capabilities include advertising, branding, logo design, creative, infographic development, digital marketing, creative media planning and buying, radio and TV advertising, website design and development, email marketing, mobile marketing, content marketing, social media marketing, and SEO. To stay on top of the latest trends in hospitality marketing and advertising, contact MDG.