What Will Pay Off in Paid Search Marketing in the Future?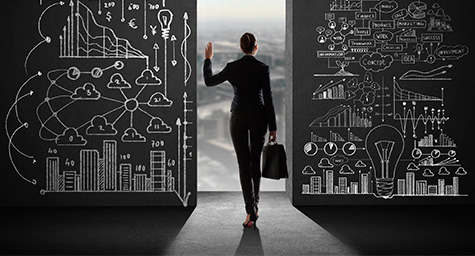 Search helps consumers easily find information, but it also lets information easily find them. This overabundance of data can be extremely overwhelming and it can distract and detract from their online experience. This tends to frustrate consumers so much that a recent Microsoft study revealed that 63% of consumers hope that tomorrow's technology can instantly filter content to meet their needs. It also showed that more than one-third of consumers are willing to share their personal data, yet only in exchange for more relevant content. Consumers are loud and clear about wanting quality over quantity, and hope to receive fewer messages with more targeted content. And context matters as much as content, so search marketing experts need to learn the right time and place to engage their audience. So what does this mean for tomorrow's paid search? It means that personalization and context will be the way to connect with customers. For more insight on this outlook, SearchEngineLand.com forecast the future of paid search marketing.
Personalization Will Result in Results
A recent study revealed that 92% of global company marketers reported an increase in search engine marketing (SEM) conversion rates after integrating personalization. By sending the right message to the right consumer in the right context, there's a greater chance that consumers will click on the message. And the more specific the message's content, the more relevant it will appear and the more likely consumers will act on it.
This is the power of personalization. Search marketers must understand it to increase their reach and results. Luckily, many search ad platforms realize the value of personalization and are adapting their platforms and products to help marketers deliver more personalized experiences.
More Insight is in Sight for Search Audience Marketing
Today, measurement and tagging tools form the basis of remarketing and allow advertisers to customize the online ad experience. With the ongoing evolution of data and data sharing, tomorrow will bring many more tools for collecting consumer insights and building personalized experiences.
Of course, consumers want transparency in marketers' data collection. And 83% of consumers expect marketers to ask for permission before using their digital data.
Filtering Will be a Search Marketing Must
Just as important as sending relevant content is filtering out irrelevant messages. In the future, consumers will reward the brands that help them restrain extraneous messages and retrieve relevant content. Through advances in anticipatory technology, marketers will play a primary role in filtering through the abundance of data that consumers receive on digital channels.
In the future, the context of any content will be the key to its success. By tailoring and targeting messages in a personal tone and preferred context, marketers and brands can click with consumers.
Get the latest updates on search marketing. Contact MDG.
capabilities include advertising, branding, logo design, creative, infographic development, digital marketing, creative media planning and buying, radio and TV advertising, website design and development, email marketing, mobile marketing, content marketing, social media marketing, and SEO. To stay on top of the latest trends in hospitality marketing and advertising, contact MDG.