What's Next in Native Advertising for 2014?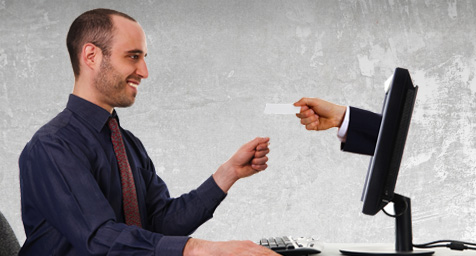 In 2013, native advertising came to fame as the cure for the common pop-up ad. These online ads fit content into the context of the overall user experience to capture consumers' attention and make Web ads less annoying. This friendly digital format was warmly welcomed by users, which led to an increase in the interest from many branding and marketing experts. It also sparked guidelines from the IAB and awareness by the FTC. Adweek.com asked native advertising advocates to predict what will be new in native for 2014.
Custom Will Be Key – Creating custom experiences will be a top priority next year, according to Matt Turck, publisher of Slate, but advertisers will want to know exactly how and how much this custom approach will affect their efforts. There will also be a greater focus on the metrics for the method, as well as carrying custom content over to mobile. And just content will be customized for customers, it will also be made to meet the demands of brands, marketers and environments.
The Production of "Native Products" – The Washington Post's Kevin Gentzel expects the evolution of a "native product." This will be a start-to-finish content collaboration among advertisers, advanced technology tools and new news platforms. It will result in a richer user experience and lead to greater engagement and stronger relationships.
A Lack of Talent Will Lead to Lackluster Content – Native advertising is an art attempted by many but mastered by few. Yet as the huge demand for native advertising experiences exceeds the amount of creative creators, creative director Joe McCambley expects most native ads to be forgettable. As a result, consumers could start to overlook these ads. The way to prevent this problem will be by spending to attract the right and rare talent that can create the engaging and effective experiences that make native advertising so novel.
Standards Will Be the Standard – According to Mike Kisseberth at TechMedia Network, expect continued standardization throughout native ads and ad serving that adhere to the IAB's Native Ad Playbook. As a result of these practical principles, disclosure and transparency will remain an advertising and branding must.
Prices Will Fall to Fit the Market –As native advertising continues to prove its power and performance, content strategist Steve Rubel predicts parity in pricing that will be perceived as fitting and fair. This balance of scale will be brought about by case studies that show its strength and lead to a mainstream marketplace.
Leverage the trend in native advertising to drive consumer engagement. Contact MDG today at 561-338-7797, or visit www.mdgsolutions.com.
MDG is a full-service advertising agency and one of Florida's top branding firms. With offices in Boca Raton, FL and New York, NY, MDG's core capabilities include branding, logo design, digital marketing, print advertising, email marketing, media planning and buying, TV and radio, outdoor, newspaper, video marketing, Web design and development, content marketing, mobile marketing, social media marketing, and SEO. To learn more about native advertising, contact MDG today at 561-338-7797.