What's Social Media's Actual Advertising Contribution?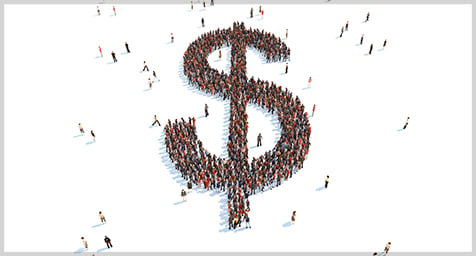 As social media has evolved into one of the most popular marketing tools today for reaching consumers, all of the leading social networks are now competing for marketers' ad dollars. After all, eMarketer estimates that spending on social media ads will reach $6.6 billion in the U.S. this year, which is more than 46% higher than last year. Since so much money is on the line, many marketers want quantifiable metrics for assurance of ROI for their social media advertising spend. Fortunately, a new study by AOL Platforms was able to quantify the value of each social channel in terms of its influence on both online and in-store purchases. To provide the most realistic and reliable data on the advertising contribution of social media, the study analyzed real-world, third-party customer data since it's much more dependable than general survey statistics. MediaPost.com featured the most valuable findings from the survey to show marketers the value of social media.
What Counts on the Path to Purchase
Social media makes a major impact on a customer's path to purchase and significantly influences their buying decisions.
Spending on social media enables marketers to reach incremental audiences that may not have been accessible through other media channels, such as TV.
Social media is far more likely than any other marketing channel to serve as a middle touchpoint (87%) on the path to purchase, which givers it a key role in consumer awareness and product consideration.
The Real Value of Social Media
Some social networks are more instrumental in awareness, while others are more conducive to conversions.
YouTube seems to be the strongest social network for introducing new products (18%) and driving conversions (14%), which shows the importance of video for advertising to potential customers.
Facebook follows closely behind for new product introductions (11%) and sales conversions (10%).
Allocating ad spend to social media channels results in a 25% increase in the number of sales generated by advertising—compared to sales from organic, non-paid marketing touchpoints.
Paid social media advertising expands the marketing channel from an influencer tool into a powerful upper- and lower-funnel solution that directly impacts sales.
How Social Media Will Factor into Future Sales
The ratio of sales generated by organic versus paid social media advertising is expected to continue skewing further towards paid social advertising, which will give marketers more control over ad placement.
Advertising on social media makes a major impact on sales and conversion rate, which completely negates some prior consumer surveys that relegated its value to brand awareness.
Marketers would be wise to capitalize on the strong sales contribution of paid social media advertising in order to take their conversion rate to new heights.
Implement a social media advertising strategy and increase your marketing ROI. Contact MDG.
MDG, a full-service advertising agency with offices in Boca Raton and New York, NY, is one of Florida's top branding firms. MDG's core capabilities include print advertising, direct mail marketing, branding, logo design, creative, digital marketing, media planning and buying, radio and TV advertising, Web design and development, online video advertising, email marketing, content marketing, social media marketing, and SEO. To learn about the latest trends in advertising and branding, contact MDG.