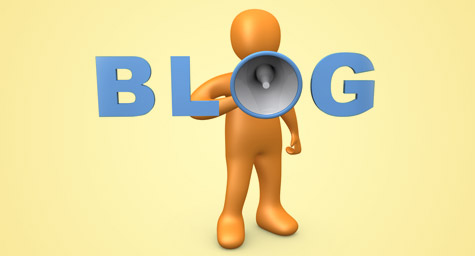 Blogs are big these days, with more than half of Internet users reading a blog at least monthly and finding them extremely influential, according to research from eMarketer and Technorati. By 2014, analysts expect more than 60% of Internet users to be reading blogs. Today, more and more marketers are jumping on the blog bandwagon and striving to capitalize on the powerful potential of these online chronicles. In fact, the 2010 Social Media Industry Report indicated that increasing blogging activities has become the number one priority for marketers.
How do businesses and brands benefit from blogging?
First of all, consumers trust blogs more than other means of social media. According to Technorati and Razorfish, 47% of consumers say they would recommend a brand they read about on a blog compared to only 28% who would refer a product on Facebook and 22% for an item on Twitter.
By 2012, eMarketer reports that 43% of U.S. companies will market through a blog, which is up from 34% in 2010. This growth is being driven by media companies, marketers and small business owners who see other companies reaping the rewards of blogging and want to be part of the phenomenon.
Small businesses stand to gain some of the greatest benefits since businesses with blogs receive 55% more traffic than others, based on a HubSpot study. For most self-employed business owners, a blog's main benefit is generating new leads to grow their businesses.
Blogs also provide an edge in search engine rankings. eMarketer reports that 58% of marketers primarily use their blog to improve search engine optimization. "Having a blog on your domain is absolutely invaluable when it comes to building long tail traffic," says Charlie Ellis, SEO Strategist at MDG. "Blogs enable you to enhance the relevancy and reach of your domain while providing a hub for brand engagement and thoughtful discussion. For link development applications, blogs can be leveraged as a launchpad for link bait and viral marketing initiatives."
Charlie Ellis is SEO Strategist at MDG. MDG, a full-service Florida advertising agency, with offices in Boca Raton and New York, NY, specializes in developing targeted, Internet marketing solutions, exceptional creative executions and solid branding and social media strategies that give clients a competitive advantage. To view MDG's corporate identity projects, collateral design, signage, TV commercials and Web design, click here.