What's the Buzz on Advertising Week 2014?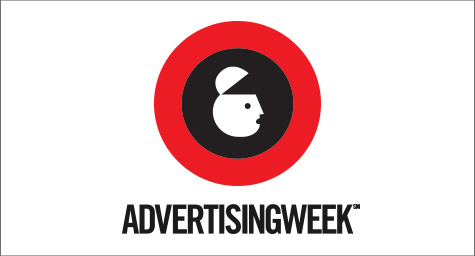 Digital is having more than its day—it's taking over the whole week at Advertising Week 2014 as the ad industry heads to New York for a week of panels, parties, and presentations on the hottest trends in advertising. And it appears that most of these discussions and dialogues will be directed toward digital topics, from programmatic ad buying to mobile marketing, and how more and more of ad budgets are being allotted to digital. Advertising Week 2014 is in stark contrast to the first one held 11 years ago, where much of the talk focused on topics like TV time and ad icons. Today, the ad industry speaks a completely different digital language, especially as digital spending has continued to grow around the globe. For the latest word on the week to come and how much will be spent on digital spending, The Wall Street Journal shared a peek of this year's Advertising Week.
This year's focus on digital advertising is simply a reflection of the state of the broader business and the direction of the industry. According to ZenithOptimedia, digital advertising worldwide will comprise 24% of the total $523 billion spent on advertising in 2014. This year digital advertising will surpass the combined ad spend on magazines and newspapers for the first time.
And based on today's trends, programmatic ad buying will be the focus of digital discussions and should take up a majority of advertisers' time and attention:
Programmatic ad buying is the topic of more than 20 panels
The many ways that automatic ad buying can boost a business's bottom line is the focus of numerous panels
More traditional media companies are expected to announce their shift to selling some ad space programmatically
Yet according to The New York Times, television will still get plenty of airtime. It will just be framed in the context of the increase in digital spending and the popularity of online viewing. Some television topics to expect at the event include:
Why digital media is complementing, rather than replacing, television
Debate on how the shift toward digital spending is affecting the demand for TV commercial time
Why industry executives believe that the growth of digital is directly linked to the increase in new digital devices, rather than a sign of trouble with TV viewing
How research is showing that the use of digital media among the affluent is having barely any impact on the demand for traditional media like television
With the popularity and prevalence of digital devices among consumers, it's no wonder advertisers are viewing digital as the link to both consumers and the future. As a result, 2014 Advertising Week is likely to reflect this trend.
But while an abundance of attention at Advertising Week is sure to be focused on digital in all its forms, advertisers know that there's much more to marketing and that a mix of media is the key to making a message memorable.
So with all eyes on Advertising Week 2014, the industry is all ears and waiting to hear what the week will mean for the future of advertising.
Keep up with the business and buzz of digital advertising. Contact MDG today at 561-338-7797 or visit www.mdgsolutions.com.
MDG, a full-service advertising agency with offices in Boca Raton and New York, NY, is one of Florida's top branding firms. MDG's capabilities include print advertising, direct mail marketing, branding, logo design, creative, digital advertising, media buying and planning, radio and TV advertising, Web design and development, online video advertising, infographic development, email marketing, mobile marketing, content marketing, social media marketing, and SEO. To learn about the latest trends in advertising and branding, contact MDG today at 561-338-7797 or visit www.mdgsolutions.com.