What's Your Social Media Strategy?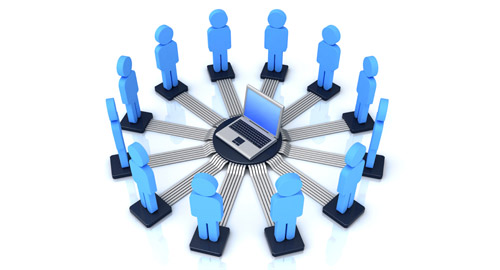 Social media has quickly transformed from a trend into a phenomenon and it's rare to find a major brand that has not initiated some form of social media marketing. Based on their enormous success, more campaigns are launched everyday by leaders such as Lexus, Nike, American Express, Starbucks and Kodak, among others.
"Contrary to popular belief, you don't have to be a large company or a household name to put the power of power of social media to work for you," says Michael Del Gigante, president and executive creative director of MDG. Many smaller companies are leveraging the current cultural appeal of social media and developing innovative ways to communicate, connect and conquer.
Want to see why you don't have to be a Fortune 500 company to achieve big-time social media success?
In 2009, the Orlando/Orange County Convention & Visitors Bureau's launched its international marketing campaign "Orlando Makes Me Smile." A highlight of the multi-faceted campaign was its social media initiative called "67 Days of Smiles" where two New York-based best friends tackled all of Orlando's more than 120 attractions in 67 days while sharing their adventures on Twitter, Facebook and YouTube. The fun-loving duo was selected from an online video contest that attracted hundreds of entries from more than a dozen countries. The campaign was hugely successful and resulted in a large increase in Orlando tourism, in addition to spawning another social media campaign where 67 people from around the world would be chosen to win a vacation to Orlando for World Smile Day by sending in submissions about how Orlando makes them smile. This follow-up campaign received 7500 entries and over 23,600 website landing page views.
Another fine example is Murphy-Goode Winery's social media search for a digital marketing whiz through its "A Really Goode Job" campaign in 2009. The small winery went to the Web to find the perfect candidate to tell the world about its wines, as well as about the beauty and bounty of the Sonoma County Wine Country. The winner would receive a six-month job paying $10,000 per month plus accommodations, and the title of Murphy-Goode Wine Country Lifestyle Correspondent. Thousands of applicants created 60-second videos proclaiming their love for wine and social media, then those videos were featured on the Murphy-Goode website where visitors could vote for their favorites. The finalists would be selected by the winery and the winner would enjoy the "Goode life" by exploring vineyards and tasting fine wines, then reporting their experiences through weekly blogs, photo diaries, Twitter, Facebook and media interviews. This highly successful campaign brought national media attention to Murphy-Goode Winery and inspired numerous other wineries to implement social media campaigns of their own.
Smaller companies have the advantage of learning from larger brands' online experiences about what works and what won't. Consider how car companies have repeatedly used high-profile celebrities in their marketing. Today, they've learned that they can rely on a similarly-powered yet much less expensive spokesperson by using stars of the social media world. The new Lexus campaign features online videos where social media stars take the luxury car for a spin, all under the assumption that these social media gurus will tweet and blog about the experience to their followers and generate buzz. Last year, Ford selected 100 Web-savvy young people to drive its Fiesta subcompact and post their impressions on Flickr, YouTube and Twitter. This resulted in over seven million views on YouTube and brought 130,000 people to the website.
The beauty of social media is that you don't need a big name or an even bigger budget to develop a compelling and successful campaign. All you need is enthusiasm, ambition and the support of a social media expert to get big results for your small company.
Michael Del Gigante is president and executive creative director of MDG. MDG, a full-service Florida advertising agency, with offices in Boca Raton and New York, NY, specializes in developing targeted Internet marketing solutions, exceptional creative executions, strategic social media programs and solid branding and media buying strategies that give clients a competitive advantage. To view MDG corporate identity projects, collateral design,  TV and Web design, click here.