Where Can Luxury Brands Expect to Find a Wealth of Future Customers?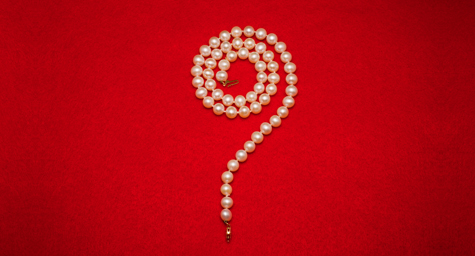 While luxury brands have banked on Baby Boomers as their top customers for many years, experts say that Millennials will soon steal their status and become the new luxury shopping elite. Generational demographics show that Millennials will eventually match, and then exceed, the spending of Baby Boomers in every market segment they're in. So when will Millennials gain top luxury buyer status? MediaPost.com reported on when Millennials will arrive at this luxury-customer distinction.
The Luxury Market's Shift From the Old Guard to a Younger Audience
Up until 2025, the decline of Boomer wealth and the rise of Millennial spending power will drive the direction of the luxury market. But until that time, Generation X will be the main target for luxury brands. But since the number of GenXers is only about half as many as both the Boomers before them and the Millennials after them, this market will fail to make up the level of spending that luxury brands are accustomed to reaching. Still, Generation X will help fill in the financial gap until Millennials ascend to affluence.
Millennials Take Their Own Road to Riches
Experts say that Millennials will start reaching their peak of earning power and wealth by age 35, and then keep generating income until their mid-50s. But they'll follow on a different way to wealth than both Boomers and GenXers since Millennials face a tighter job market, tougher economic conditions, and exorbitant education debt. All of these conditions will disrupt and delay their rise to a comfortable luxury lifestyle.
A Different Look of Luxury
In general, Boomers and GenXers share the same status symbols. But status holds a different meaning for Millennials, who define their status by their personal values and achievements, instead of the pricey possessions prized by previous generations. For Millennials, luxury is more of a state of mind than a lavish label or price tag.
How Luxury Brands Can Cater to Millennials
Realize that Millennials still want luxury, but they simply prefer luxury that conveys their personal values and their views of the world. In order for luxury brands to turn Millennials into long-term luxury customers, they need to evolve to meet Millennials' needs and provide this younger market with luxury that reflects the specific things they value. By meeting the new needs of this new generation of shoppers, luxury brands can retain their status and their wealth.
Discover exclusive news and views in luxury marketing. Contact MDG.
MDG, a full-service advertising agency with offices in Boca Raton and New York, NY, is one of Florida's top branding firms. MDG's capabilities include print advertising, direct mail marketing, branding, logo design, creative, media buying and planning, radio and TV advertising, outdoor, newspaper, digital marketing, website design and development, online video advertising, infographic development, email marketing, video marketing, mobile marketing, content marketing, social media marketing, paid search marketing, and SEO. To learn about the latest trends in advertising and branding, contact MDG.