Whether you're Nike or a newbie, strategy is key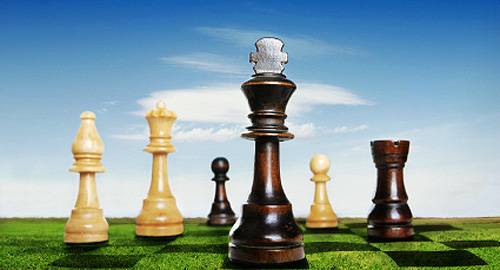 At MDG, we constantly emphasize the importance of strategy, so it's no surprise to us that Nike is giving full credit to strategy for its most recent advertising success.
"I always tell our clients that a clear, well-defined strategy is essential because it outlines their business goals, then drives the creative, marketing and media needed to achieve them," explains Michael Del Gigante, president and executive creative director of MDG. "We develop integrated strategies comprised of advertising, marketing, branding and digital elements that work together to build a client's brand equity and give them a solid competitive advantage," he adds. Even if your budget is moderate, a strong plan with a clear brand voice and a well-thought-out communication funnel is essential.
Check out the following article from MediaPostPublications.com:         Nike Cites Strategy In Reporting Its Strength by Sarah Mahoney
Riding high on its "Write the Future" world football campaign, Nike executives announced that fourth-quarter profits came in strong and say its proactive strategy throughout the recession is paying off in a big way.
"I said a year ago that Nike is not a 'wait and see' company, and we weren't about to let our core strengths sit idle," Mark Parker, president and CEO, said in the earnings conference call, which was webcast. "Because we stayed on offense, we delivered a strong year in a tough global economy, and we're stronger financially than we've ever been." To read the full article click here.
Michael Del Gigante is president and executive creative director of MDG in Boca Raton, Florida. MDG is a full-service South Florida advertising agency, with offices in Florida and New York, that specializes in developing targeted internet solutions, exceptional creative executions, and solid branding and media buying strategies that give clients a real competitive advantage. For more information, call 561-338-7797, email us, or log on to www.mdgsolutions.com.