Which TV Ads Are Up For Emmy Awards?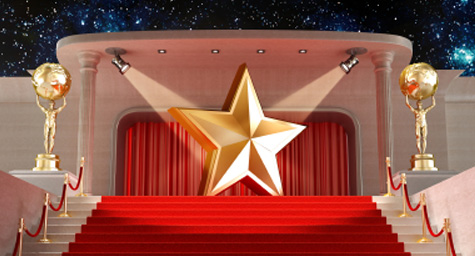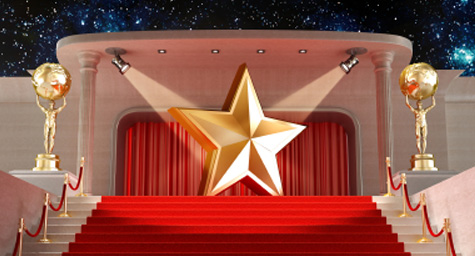 The Academy of Television Arts and Sciences is known for celebrating commercial television success, and now the spotlight extends to commercials that have proven successful in their own right. MediaPost.com recently listed the six television spots nominated for Emmy acclaim.
One standout nominee is American Express's "Curtain" commercial featuring Conan O'Brien searching for rare silk in India, which closes with the late-night host admiring his beautiful new red stage curtains.
Another contender is a popular Old Spice commercial starring Internet-sensation Isaiah Mustafa offering advice to men and women on various subjects.
Car commercials earned half of the nominations with a Chrysler 300 ad called "Born of Fire" showcasing rapper Eminem, as well as a Nissan ad named "Polar Bear" for the company's new electric car, and a Subaru spot titled "Baby Driver" where a father gives driving advice to his teenage daughter who appears as a little girl in his eyes.
Finally, McDonald's is included for its "Baby" ad that shows a man trying to go through the drive-thru without waking his sleeping infant.
The winners will be announced at the 63rd Primetime Emmy Awards on September 18, 2011.
MDG, a full-service, award-winning Florida advertising agency with offices in Boca Raton and New York, NY, specializes in developing targeted interactive marketing solutions, exceptional creative executions and solid branding and media buying strategies. Our core capabilities include print advertising, branding, logo design, creative, digital marketing, media planning and buying, TV and radio advertising, customer relationship management, loyalty programs, public relations, Web design and development, email marketing, social media marketing and SEO. View MDG's creative marketing portfolio.
Connect with MDG on Facebook, Twitter and YouTube